Ohio Hall of Fame School
Columbia Intermediate School


8263 Columbia Road ♦ Kings Mills, OH 45034
Grades 5 - 6

Columbia Intermediate is a place where learning is active, challenge is expected, and all learners aspire to reach their greatest potential.
Main Line:


513.398.8050
ext. 5
Principal:


Shelley Detmer-Bogaert
ext. 13001
Attendance Line:


513.398.8050
ext. 52
Asst. Principal:


Lori Stovall
ext. 13002
Main Office:


513.398.8050
ext. 13000
Nurse:



Karen Frecker, RN,BA
ext. 10038

Fax Number:
513.459.2961
Counselor:

Dave Winebrenner


ext. 13025
---

School Hours
M - F - 8:30 a.m. to 3:20 p.m.
Tardy bell rings at 8:40 a.m.
2 Hour Delay - 10:30 a.m. to 3:20 p.m.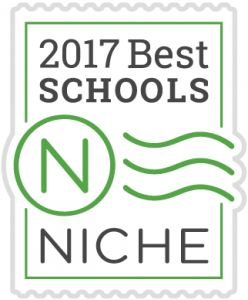 The latest Niche rankings are in, and Kings Local School District, again is rated in the top 10 school district's in Cincinnati! Niche is an online research resource to find the best schools, communities, and companies. In the 2019 Best School
read more …
Kings Schools, in partnership with the Greater Cincinnati Grant Us Hope Organization, will be bringing Hope Squad to students at Kings High School and Kings Junior High School this year. Hope Squad is an evidence-based suicide prevention program that teaches
read more …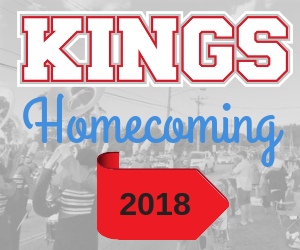 We will be celebrating Homecoming in the Kings District during the week of September 24. See below for the planned events: Kings Homecoming 5K & Mile Fun Run- Wednesday, September 26. Fun run starts at 6:15 p.m. and 5K starts at 6:30 p.m.
read more …
The Kings Diversity and Inclusion Task Force is looking for Kings Community members to join in the efforts of the Task Force. D&I Task Force Coordinator, Jorge Gonzalez is leading the efforts to bring members of the Kings Community to assist in the
read more …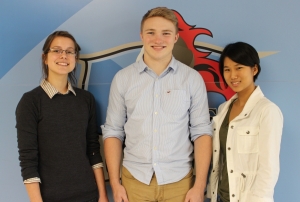 The Kings Local School District is proud to announce that three Kings High School Seniors have been chosen as Semifinalists in the 2019 National Merit Scholarship Program. Congratulations to Jackson Hacker, Caroline Mott, and Dorothy Nie who are among the
read more …