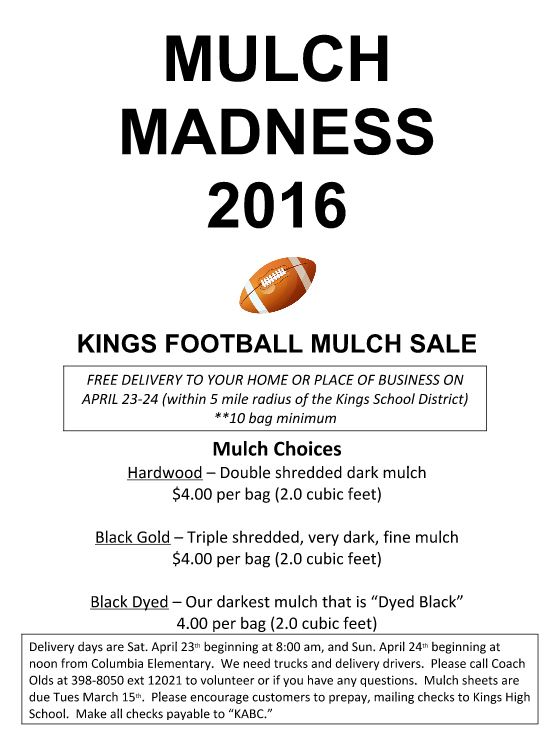 Spring is right around the corner, so it's time to start thinking about MULCH! The Kings Football Team is holding their Annual Mulch Sale. This year, you have a choice of Hardwood, Black Gold, and Black Dyed mulch. All mulch comes in 2.0 cubic foot bags and are only $4.00 a bag.
The Football Team offers FREE DELIVERY to your home or place of business on April 23-24. To be eligible for free delivery, you must be within a 5 mile radius of the Kings School District with a 10 bag minimum.
To order contact a Kings Football player or call the Kings Athletic Department at 513-459-2937. Pre-payment is encouraged by mailing checks to Kings High School Mulch Sale. Make all checks payable to KABC.
Deadline for ordering is Thursday, March 17, 2016.