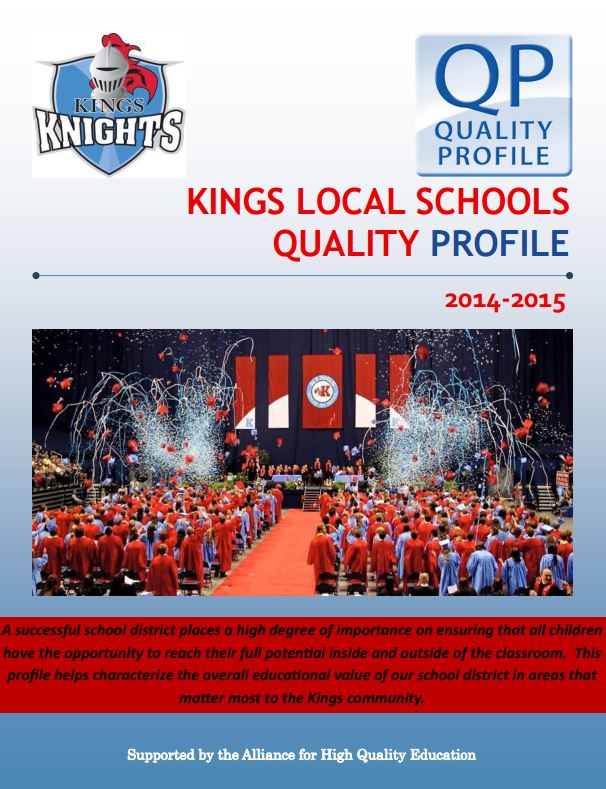 The Kings Local School District joined over 60 Ohio school districts by releasing a Quality Profile, a companion to the State Report Card. The Quality Profile is sponsored by the Alliance for High Quality Education, a statewide education consortium that works to improve educational opportunities for students and to represent member districts on matters of educational policy and funding.
The profile includes information not provided on the State Report Card such as academics, arts, fiscal stewardship, parent and community involvement, student leadership and activities, and student services.
We hope you will take some time to look at and appreciate the quality of education that our school district brings to the Kings Community.
Click here to see the Quality Profile.