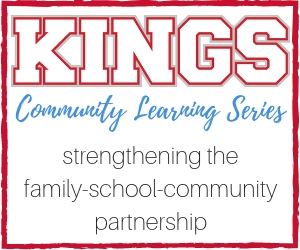 Dr. Rich Gilman joined us on Thursday, January 10 for a presentation on anxiety called, "Anxiety and Your Child: A Primer for Parents." We had a great turnout of community members, but since this is such a hot topic, we recorded the presentation and are attaching the presentation notes.
Dr. Gilman is a Fellow of the American Psychological Association, Editor of School Psychology Quarterly, and has over 100 publications exploring factors that lead to optimal student development.
Our next Community Learning Series will be held on January 29 where we will learn about Cultural Competency.
Click here
for the entire Community Learning Series Calendar.