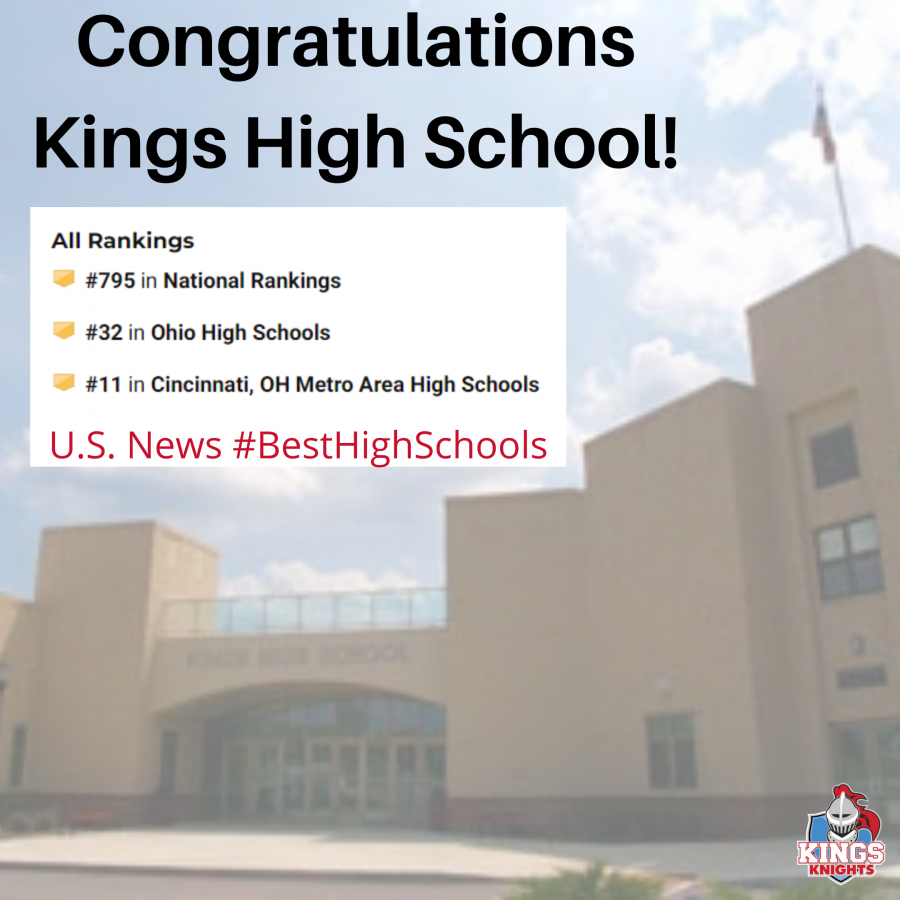 U.S. News & World Report released their 2021 edition of Best High Schools this week. Kings High School earned a high National and metro-area ranking in the top 5% of the Nation!
This year's numerical ranking includes nearly 18,000 public high schools nationwide and 683 in Ohio. KHS ranked #795 in the Nation, 32nd in Ohio, and #11 in the Cincy Metro Area.
The methodology
used for this year's ranking focused on six factors: college readiness, reading and math proficiency, reading and math performance, underserved student performance, college curriculum breadth, and graduation rates.
The data used in this edition is from the 2018-2019 academic school year and, therefore, was not affected by the COVID-19 pandemic.
Earning such a ranking is impressive and all District teachers should be proud of this award for creating a learning environment that fosters this success. Kings Superintendent, Tim Ackermann said, " It's an honor that our high school continues to place among the best in the state and the nation. This recognition by the U.S. News and World Report is a reflection of our entire school community's commitment to education and doing what is best for kids every day. We are so proud of our students and staff."
Click here
to view all of the results from Kings High School.