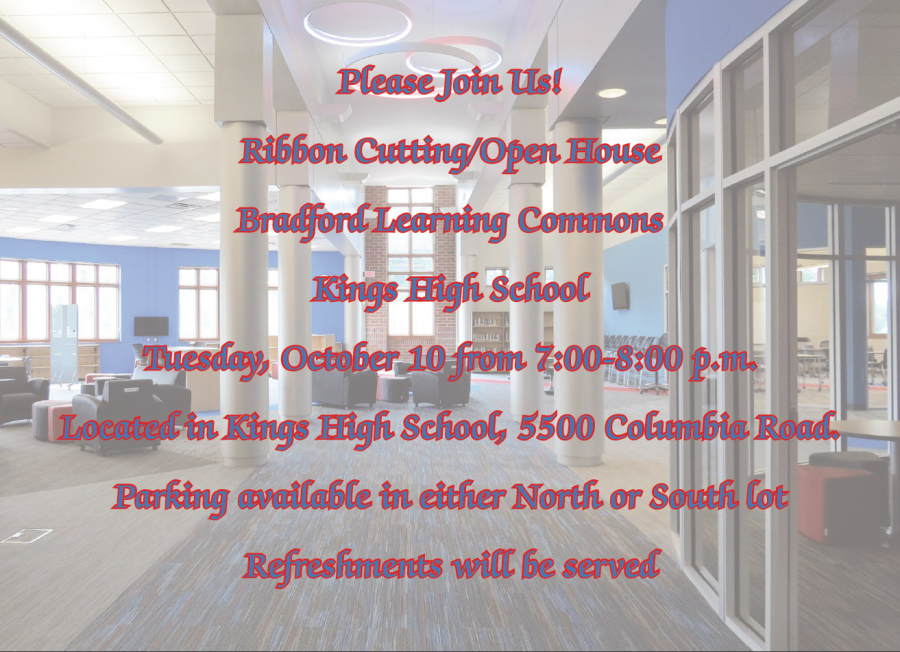 The Kings High School Bradford Media Center was renovated over the summer and has a new look and a new name! Please join us as we host a Ribbon Cutting and Open House for the new Bradford Learning Commons on Tuesday, October 10 from 7:00-8:00 p.m.
The new space for learning will be used by our KHS and KJH students and staff. It features breakout rooms, flexible seating, books, and a Makerspace.
This 21st-Century learning concept plays right into the District's new Strategic Plan of fostering relationships while being creative and innovative, as well as aligning to our new District tagline; Relate. Create. Innovate.
The entire community is invited. Parking will be available in the KHS North or South lot. We hope you'll join us!