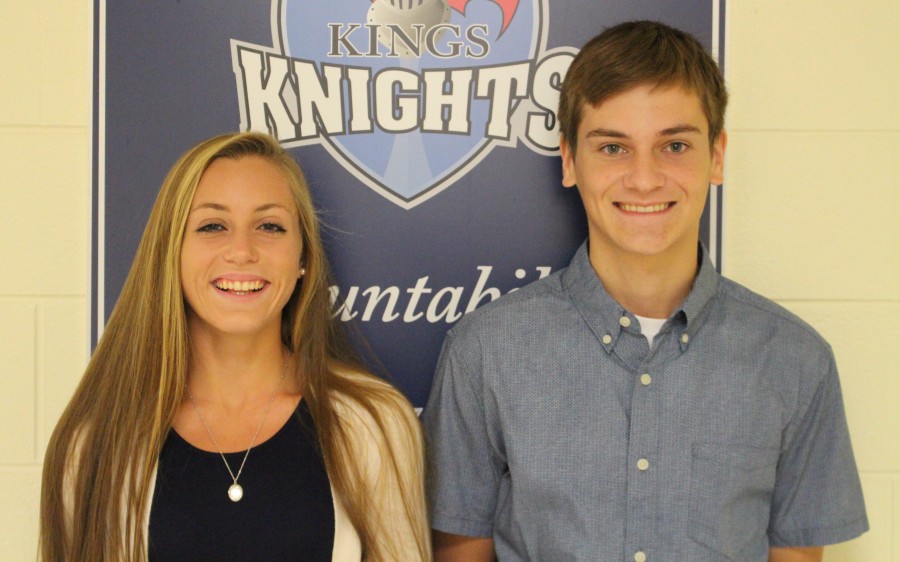 The Kings Local School District is proud to announce that 2 students from Kings High School have been chosen as Semifinalists in the 2017 National Merit Scholarship Program. Congratulations to Kings Seniors Hannah Rasmussen and Anders Wikum.
These academically talented high school seniors have an opportunity to continue in the competition for some 7,400 National Merit Scholarships worth more than $32 million that will be offered next Spring.
About 1.5 million juniors in more than 22,000 high schools entered the 2017 National Merit Scholarship Program by taking the 2016 PSAT, which served as an initial screen of program entrants.
The nationwide pool of Semifinalists includes the highest-scoring entrants in each state. The number of Semifinalists in a state is proportional to the state's percentage of the national total of graduating seniors.
National Merit Scholarship winners of 2017 will be announced in four nationwide news releases beginning in April and concluding in July.
KHS Principal Doug Leist said, "This is a tremendous accomplishment for our students. It is yet another reminder to our community and the city that Kings Students, teachers, and programs are prepared to excel and can compete among the nation's elite. We look forward to following the academic careers of Hannah and Anders. Their futures are incredibly bright!"