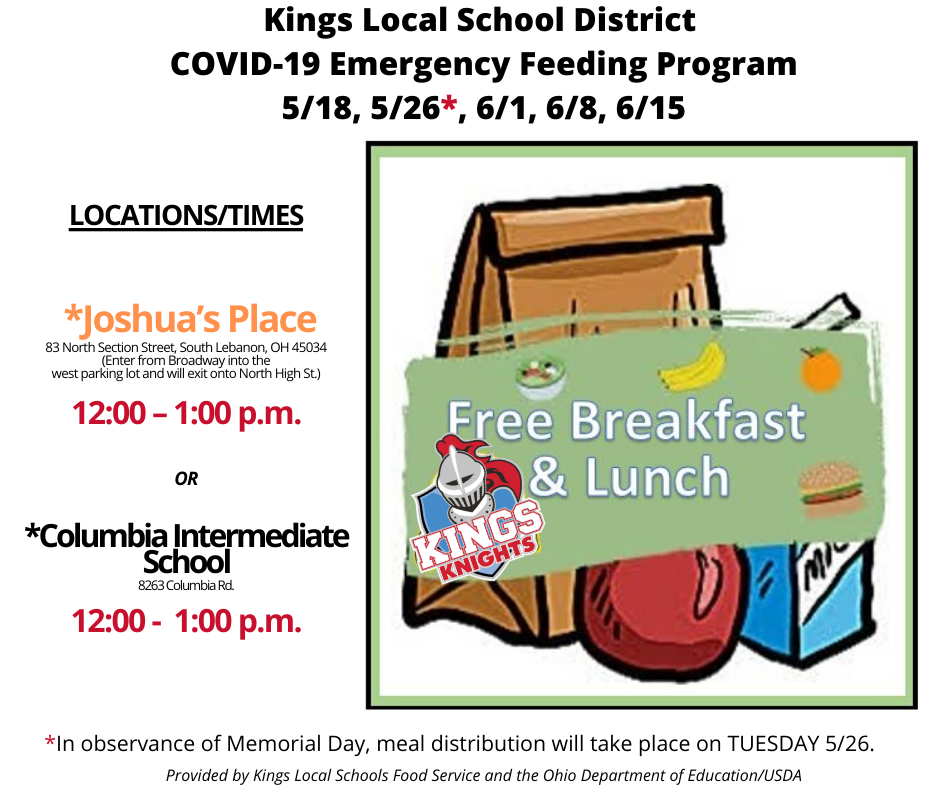 The FREE Feeding program will continue every Monday (Except 5/25 - moved to 5/26 in observance of Memorial Day) through June 15. This program is for all children 18 and under, not just for those on free or reduced meals. Each student will receive 5 breakfasts and 5 lunches at NO COST to the parent.
There are two locations available for food pickup; Joshua's Place or Columbia Intermediate School. Both locations will hold pickup from 12:00 - 1:00 p.m.
To date, Kings Food Service and their volunteers have distributed 42,804 meals to our community! We will continue to communicate additional dates and locations for summer.