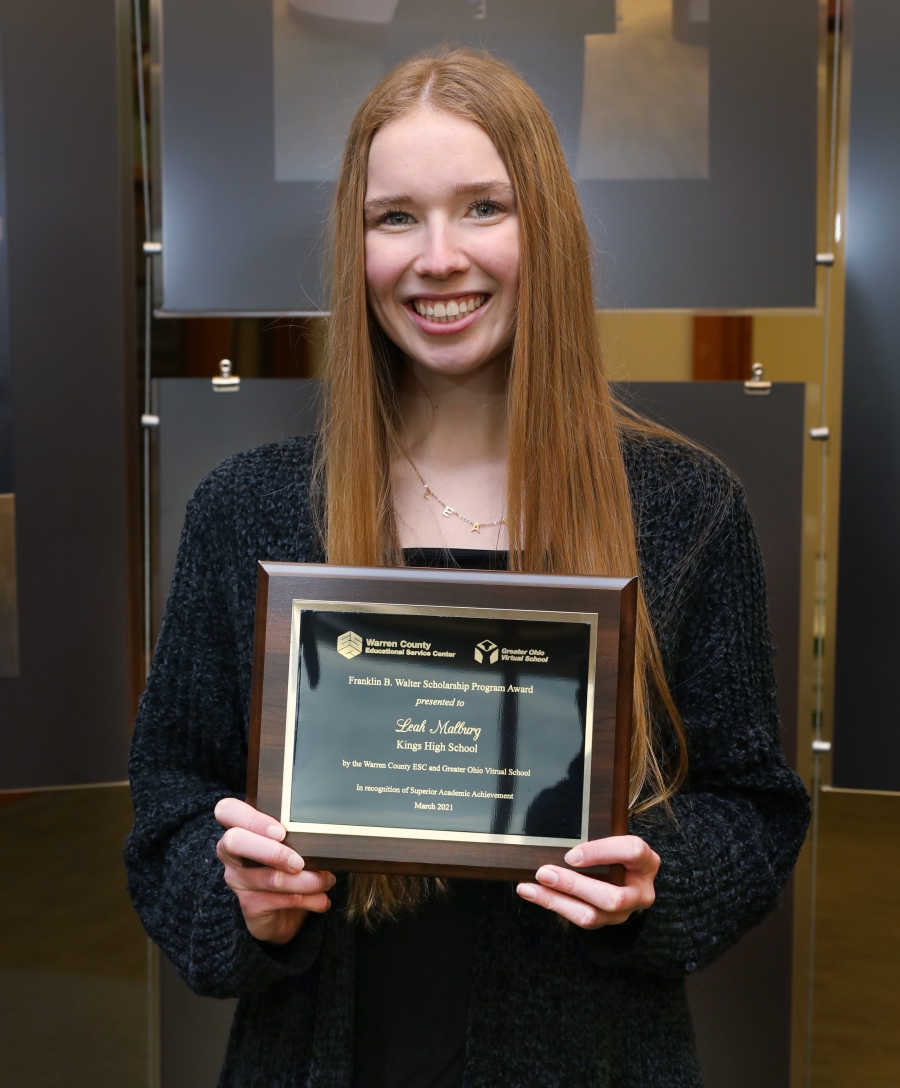 Kings High School senior, Leah Malburg has been named this year's recipient of the Franklin B. Walter All-Scholastic Award.
Recipients of this scholarship are selected by virtue of their academic achievement, personal accomplishments, and community service. In Warren County, each district's recipient is awarded a $500.00 scholarship from Warren County Educational Service Center. A teacher/mentor is recognized by the student and those individuals are awarded a $250.00 stipend to be used for classroom/school use. Leah's chosen mentor is Kings High School Counselor, Erika Volker.
Leah is the daughter of Mark and Heidi Malburg. She has maintained a 4.29 grade point average while in high school, taking some of the most rigorous academic classes offered. As a four-year member of the varsity volleyball team, Leah earned the Red, White & Blue award in 2019 for hard work and dedication to her team. Other activities that Leah has been involved in include the Student Athletic Advisory Committee, The Fellowship of Christian Students Club, and the Community Service Club. During her free time, Leah coaches volleyball for a youth club volleyball team. Leah will attend Grand Valley State University in the fall and will major in Applied Food & Nutrition.
The Franklin B. Walter All-Scholastic Award was established in 1989 by Ohio's County Superintendents to recognize student achievement and promote academic accomplishment. One senior from each of Ohio's eighty-eight counties receives this prestigious honor each year.
Watch as Leah receives her award (14:00).