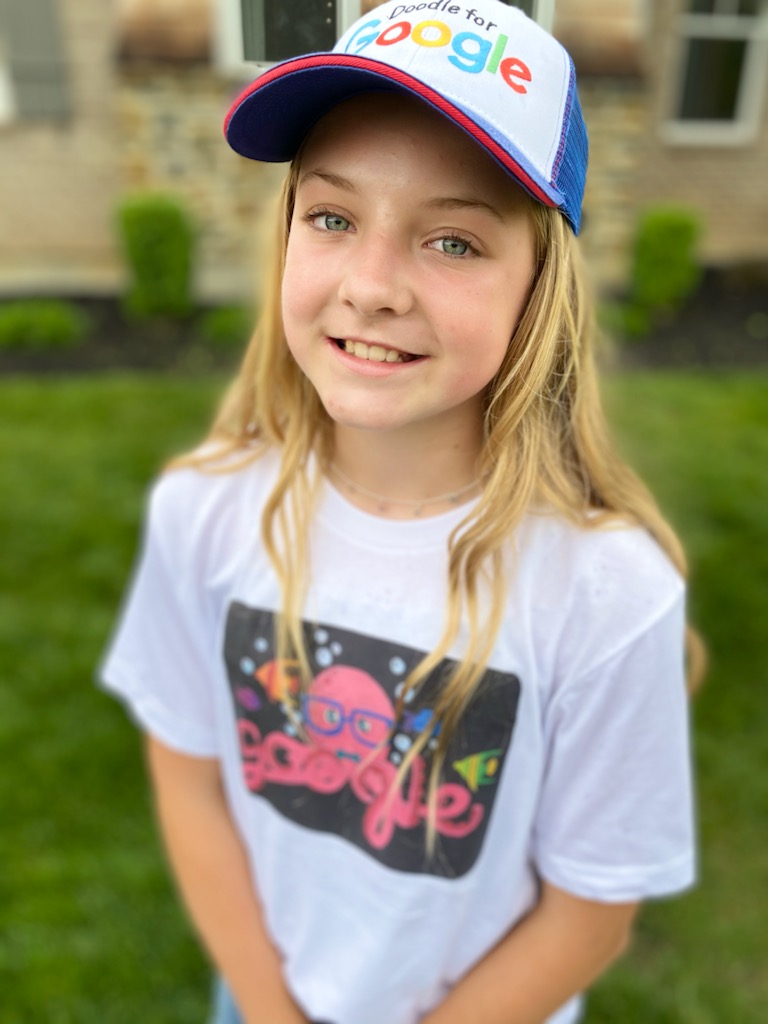 Congratulations to Kings Junior High School 7th grader Sofia McLain who has been named the Ohio finalist in this year's Doodle4Google Contest. Sofia's Doodle of an Octopus is one of 54 State and Territory Winners.
This year, students submitted their work using their imagination to create a Google Doodle based on what inner strength means to them. Sofia "drew an octopus with big glasses and a bow tie. He is different from the other fish. I am strong because I'm not afraid to be different from my friends, I like being me!"
Through May 14 at 11:59 p.m. PDT, the U.S. public will vote for their favorite doodle from the 54 State and Territory winners. These votes will help determine the National Finalists. A panel of Google executives will choose one of the five National Finalists and announce the National Winner in June. The National Winner's doodle will be featured on Google.com Let's help Sofia be that winner!
The national winner will receive a $30,000 college scholarship, and a $50,000 Google technology package for the winner's school. The four National Finalists, who do not become the National Winner, will have their doodles featured on the Doodle for Google gallery. Each National Finalist will receive a $5,000 college scholarship, Google hardware, and Fun Googley swag.
Sofia's octopus doodle can be found in the grade 6-7 group. Let's get Sofia and Kings on the map, again! FUN FACT- In 2013, then KJH 7th grader, Clynn Yeoh was the Ohio finalist! She, unfortunately, wasn't a National winner but she made us proud!