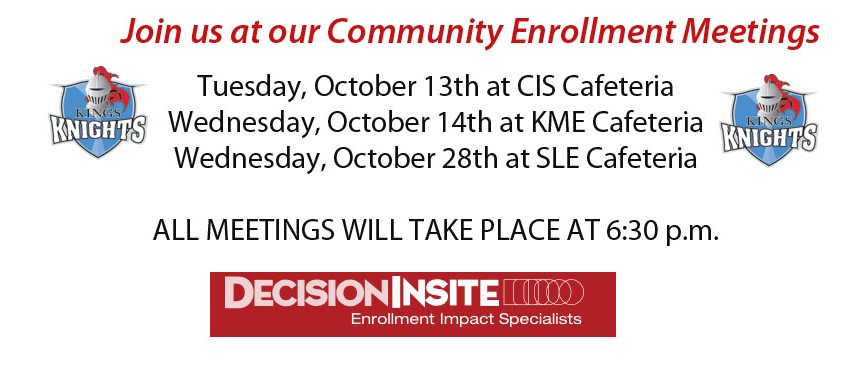 I want to personally invite the Kings Community to join us at our upcoming Community Enrollment Meetings. As you have probably heard, Kings is growing! We will be discussing the issues surrounding our growing district as it pertains to our enrollment and capacity in our schools.
It is important that our community joins us and gives feedback regarding the issues we are facing.
Please join us at one of the three opportunities: Tuesday, October 13 at CIS, Wednesday, October 14 at KME, and Wednesday, October 28 at SLE. You only need to attend one of these meetings. All meetings will begin at 6:30 p.m.
We will be putting the information on our website and updating as we go through the process.
Hope to see you there!