Ohio Hall of Fame School
Columbia Intermediate School


8263 Columbia Road ♦ Kings Mills, OH 45034
Grades 5 - 6

Columbia Intermediate is a place where learning is active, challenge is expected, and all learners aspire to reach their greatest potential.
---

School Hours
MTRF - 8:30 a.m. to 3:20 p.m.
Wednesday - 8:30 a.m. to 2:20 p.m.
2 Hour Delay - 10:30 a.m. to 3:20 p.m.
(If a 2-hour delay occurs on a Wednesday then early release will be canceled)
The Kings Local School District will begin classes for the 2018-2019 School Year on Wednesday, August 15. There are many open houses and orientations scheduled. Check out these important Back to School dates!
read more …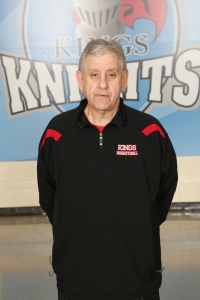 The Kings Local School District and Athletic Department are mourning the loss of Joe Moore. Joe was a former teacher, coach, and athletic director for Kings and retired from Kings High School after 34 years. Since his retirement, he could be found
read more …
This year's Homearama is again in the Kings School District! This year it will be held at the Highlands at Heritage Hill, 3284 Columbia Road. It will take place July 21- August 5. Our Kings Community is being offered the lowest ticket prices found
read more …
The Kings Local School District, in partnership with the South Lebanon Community Center/Joshua's Place Community Outreach Organization, is participating in a Summer Meal Program. The program will provide FREE meals to children between 1 and 18 years of
read more …
We are excited to announce that Kings has hired a company called Did You KNOW Publishing, Inc. to bring cultural competency training to the district. We will start our journey in becoming culturally proficient beginning in May when the Kings
read more …