Kings Junior High School


5620 Columbia Road ♦ Kings Mills, OH 45034
Grades 7 - 8

Phone: 513.398.8050, ext. 3

Attendance: 513.398.8050, ext. 32

Fax: 513.229.7974
Administration:
Eric Dunn, Building Principal Ext. 12001 edunn@kingslocal.net
Brent Allen, Assistant Principal Ext. 12002 ballen@kingslocal.net
Guidance Department:
Megan Apple, 8th Grade Counselor Ext. 12007 mapple@kingslocal.net
Erin Hackman, 7th Grade Counselor Ext. 12008 ehackman@kingslocal.net
School Nurse:
Eva Garchar Ext. 11022 egarchar@kingslocal.net
---
School Hours
MTWRF - 7:50 a.m. to 2:26 p.m.
2 Hour Delay - 9:50 a.m. to 2:26 p.m.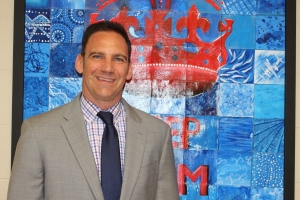 KJH has a new principal! We welcome Mr. Eric Dunn to the Kings Local School District. Mr. Dunn will be in the office beginning July 29, 2019. Stop in and say "hi!"
Learn more about Mr. Dunn click here.
read more …
The Kings Board of Education held a Special Meeting on Tuesday, November 25, 2019. At that meeting, the BOE voted to place a 4.7mill bond issue on the March 17, 2020 ballot.
In the video here, Kings Board of Education President, Peggy Phillips shares information on the Board's decision.
read more …
Four student-athletes made their official commitments to colleges and universities at the Kings Athletic Department's Fall Signing Day on Wednesday, November 13 at Kings High School. Families, coaches, teachers, administrators, and teammates attended
read more …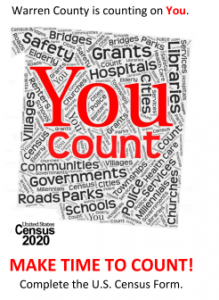 The U.S. Census Bureau will be conducting a decennial Census in 2020 to count everyone once and in the right place. It is critical that everyone in Warren County is counted. The census data is used for future transportation needs, planning,
read more …
The National Merit Scholarship Program has released its list of Commended Scholars for 2020. Three of those students are Kings High School Seniors. Congratulations to Zachary Baker, Olivia Gatto, and Cameron Robinson. About 34,000 Commended
read more …