Kings Junior High School


5620 Columbia Road ♦ Kings Mills, OH 45034
Grades 7 - 8

Phone: 513.398.8050, ext. 3

Attendance: 513.398.8050, ext. 32

Fax: 513.229.7974
Administration:
Eric Dunn, Building Principal Ext. 12001 edunn@kingslocal.net
Brent Allen, Assistant Principal Ext. 12002 ballen@kingslocal.net
Guidance Department:
Megan Apple, 7th Grade Counselor Ext. 12007 mapple@kingslocal.net
Erin Hackman, 8th Grade Counselor Ext. 12008 ehackman@kingslocal.net
School Nurse:
Candy Anthony Ext. 11091 canthony@kingslocal.net
---
School Hours
MTWRF - 7:15 am to 1:53 pm
2 Hour Delay - 9:15 am to 1:53 pm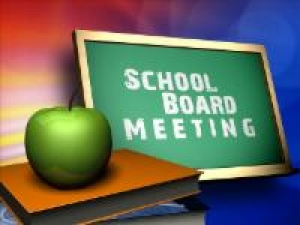 The Kings Board of Education will meet on Tuesday, April 20, 2021 at 8:00 p.m. This time change has been made to allow members of the Administration to attend recognition events for their high school seniors. In acknowledgment of the social distancing
read more …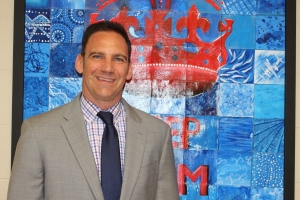 KJH has a new principal! We welcome Mr. Eric Dunn to the Kings Local School District. Mr. Dunn will be in the office beginning July 29, 2019. Stop in and say "hi!"
Learn more about Mr. Dunn click here.
read more …
The Warren County Board of Commissioners launched the Emergency Rental Assistance Program. This program is administered through Warren County Human Services and is designed to provide rent and/or utility assistance to eligible residents who have experienced
read more …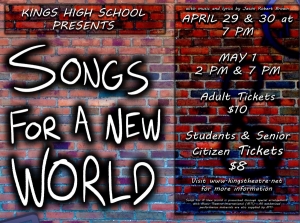 Support the Kings High School Theatre Department by attending their next show, Songs for a New World, April 29 & 30 and May 1. One of the characters in Songs for a New World says, "I don't want to philosophize. I just want to tell a story." And
read more …
Kings Athletics youth summer camps are back! We are excited to host our Kings Athletic Youth Summer Camps once again and we look forward to seeing all of our future Knights back in their favorite camps! This is a great opportunity to learn your
read more …