Kings Junior High School


5620 Columbia Road ♦ Kings Mills, OH 45034
Grades 7 - 8

Phone: 513.398.8050, ext. 3

Attendance: 513.398.8050, ext. 32

Fax: 513.229.7974
Administration:
Eric Dunn, Building Principal Ext. 12001 edunn@kingslocal.net
Brent Allen, Assistant Principal Ext. 12002 ballen@kingslocal.net
Guidance Department:
Megan Apple, 7th Grade Counselor Ext. 12007 mapple@kingslocal.net
Erin Hackman, 8th Grade Counselor Ext. 12008 ehackman@kingslocal.net
School Nurse:
Candy Anthony Ext. 11091 canthony@kingslocal.net
---
School Hours
MTWRF - 7:15 am to 1:53 pm
2 Hour Delay - 9:15 am to 1:53 pm


The Ohio Department of Health (ODH) and Governor DeWine issued a new general health order that provides mandatory requirements for school operations and reporting of COVID-19 data for both parents and school officials. Here is a snapshot for Kings
read more …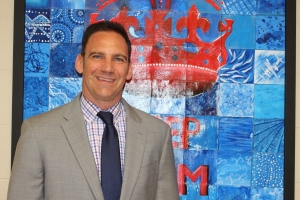 KJH has a new principal! We welcome Mr. Eric Dunn to the Kings Local School District. Mr. Dunn will be in the office beginning July 29, 2019. Stop in and say "hi!"
Learn more about Mr. Dunn click here.
read more …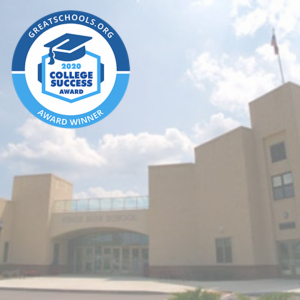 We are proud to announce that Kings High School has received GreatSchools.org' 2020 College Success Award! The College Success Award recognizes and celebrates high schools, like ours, that demonstrate excellence in ensuring students are prepared
read more …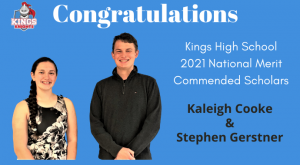 Two Kings High School seniors have been named as Commended Scholars in the 2021 National Merit Scholarship Program. Kaleigh Cooke and Stephen Gerstner have been recognized as placing among the top 50,000 scorers of more than 1.5 million students who
read more …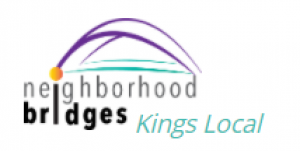 Neighborhood Bridges, a non-profit charity headquartered in Westerville, Ohio will be launching its Gateway for Kindness to serve the Kings Schools community! A 501(c)(3) organization, Neighborhood Bridges has driven direct support and care to more than
read more …