Kings Junior High School


5620 Columbia Road ♦ Kings Mills, OH 45034
Grades 7 - 8

Phone: 513.398.8050, ext. 3

Attendance: 513.398.8050, ext. 32

Fax: 513.229.7974
Administration:
Eric Dunn, Building Principal Ext. 12001 edunn@kingslocal.net
Brent Allen, Assistant Principal Ext. 12002 ballen@kingslocal.net
Guidance Department:
Megan Apple, 7th Grade Counselor Ext. 12007 mapple@kingslocal.net
Erin Hackman, 8th Grade Counselor Ext. 12008 ehackman@kingslocal.net
School Nurse:
Candy Anthony Ext. 11091 canthony@kingslocal.net
---
School Hours
MTWRF - 7:50 a.m. to 2:26 p.m.
2 Hour Delay - 9:50 a.m. to 2:26 p.m.


Dear Parents/Guardians, First of all, I would like to thank you for your patience as we make plans to re-start school. I know that you have been waiting for more information regarding Option 2 - Online Learning. We have been going through
read more …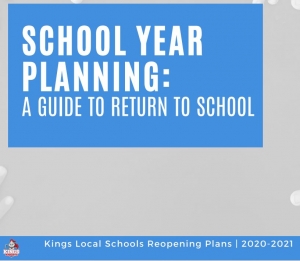 The plan to reopen Kings Schools for the 2020-2021 school year was released on Thursday, July 16, 2020. This plan was presented to the Kings Board of Education on Tuesday, July 14. We are offering two options for the return to school; Option 1 -
read more …
The Kings Board of Education approved the amended 2020-2021 school calendar at their July 14, 2020 meeting. Some of the changes to note are a later school start date and the removal of in-service days throughout the year. Click here to view the
read more …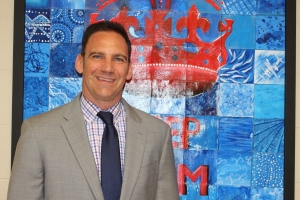 KJH has a new principal! We welcome Mr. Eric Dunn to the Kings Local School District. Mr. Dunn will be in the office beginning July 29, 2019. Stop in and say "hi!"
Learn more about Mr. Dunn click here.
read more …
Last week, Warren County public school superintendents created a draft document that identifies some common practices that can be considered to reopen schools for the 2020-2021 school year. You may have seen this document on the news or on social media. This
read more …