Ohio Hall of Fame School
Columbia Intermediate School


8263 Columbia Road ♦ Maineville, OH 45039
Grades 5 - 6

Columbia Intermediate is a place where learning is active, challenge is expected, and all learners aspire to reach their greatest potential.
Main Line:


513.398.8050
ext. 5
Principal:


Shelley Detmer-Bogaert
ext. 13001
Attendance Line:


513.398.8050
ext. 52
Asst. Principal:


Lori Stovall
ext. 13002
Main Office:


513.398.8050
ext. 13000
Nurse:



Karen Frecker, RN,BA
ext. 10038

Fax Number:
513.459.2961
Counselor:

Dave Winebrenner


ext. 13025
---

School Hours
M - F 8:50 a.m. - Dismissal begins at 3:15 p.m.
2 Hour Delay 10:50 a.m. to 3:15 p.m.


Beginning Monday, September 28, students in the Kings Local School District will have an alternative to the current quarantine options. In collaboration with the Warren County Combined Health District and with assistance from the Ohio Department of Health
read more …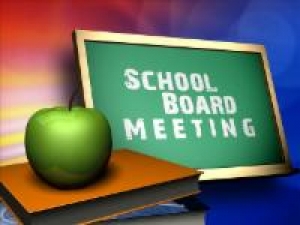 The Kings Board of Education will meet for their October Regular Meeting on Tuesday, October 19 at 6:00 p.m. in the Kings High School Auditorium.
The meeting will be livestreamed on the Kings Youtube channel, as well.
read more …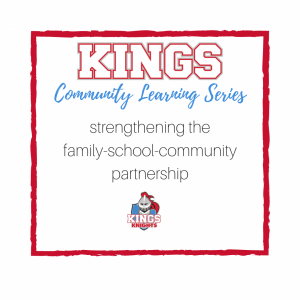 Please join us for the next Community Learning Series - ENDING THE SILENCE, a 1-hour presentation for adults with middle or high school-aged youth. Ending the Silence is an engaging presentation from the National Alliance on Mental Illness (NAMI)
read more …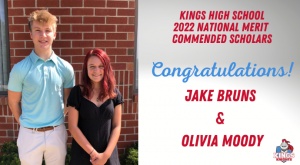 Two Kings High School seniors have been commended in the 2022 National Merit Scholarship Program. While these students won't continue in the National Merit Scholarships competition next spring, they're being recognized for the exceptional academic
read more …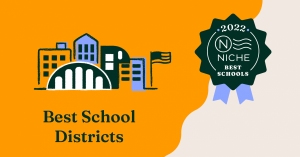 Niche.com released their 2022 Best School Districts this week and the Kings Local School District is proud to be named one of the 2022 Best School Districts in Ohio by Niche Report. The District and several of its schools have landed in the top
read more …