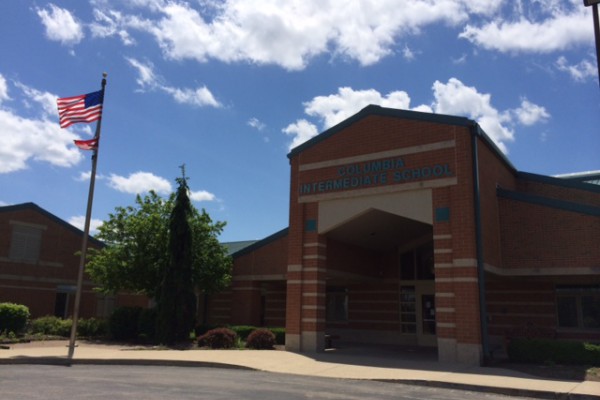 Ohio Hall of Fame School
Columbia Intermediate School
8263 Columbia Road ♦ Maineville, OH 45039
Grades 5 - 6
Columbia Intermediate is a place where learning is active, challenge is expected, and all learners aspire to reach their greatest potential.
Main Line:


513.398.8050
ext. 5
Principal:


Shelley Detmer-Bogaert
ext. 13001
Attendance Line:


513.398.8050
ext. 52
Asst. Principal:


Lori Stovall
ext. 13002
Main Office:


513.398.8050
ext. 13000
Nurse:



Karen Frecker, RN,BA
ext. 10038

Fax Number:
513.459.2961
Counselor:

Dave Winebrenner
ext. 13025

Issacs. Bekha

ext. 10039
---
School Hours
M - F 8:50 a.m. 3:10 p.m.
2 Hour Delay 10:50 a.m. to 3:10 p.m.
News & Announcements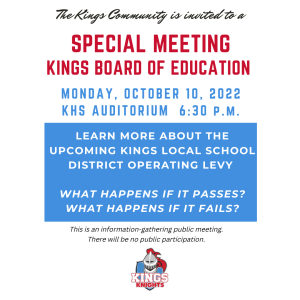 Posted on: October 4, 2022
Blog Entry Synopsis Begin
The Kings Board of Education has placed a 6.4mill Operating Levy on the November 8, 2022, ballot. This is an important ballot issue for the Kings Local School District. An operating levy is utilized for funding staff salaries, benefits, and student programs.
Blog Entry Synopsis End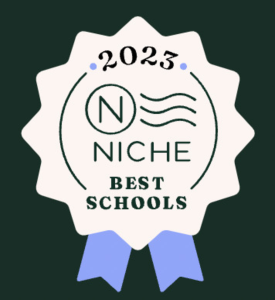 Posted on: October 4, 2022
Blog Entry Synopsis Begin
Niche.com has again ranked the best school districts for 2023. Kings has historically performed well in Niche rankings, which are based on academic and student life data from the U.S. Department of Education. They also use teacher salaries, racial and
Blog Entry Synopsis End