Side Menu Begins
Side Menu Ends, main content for this page begins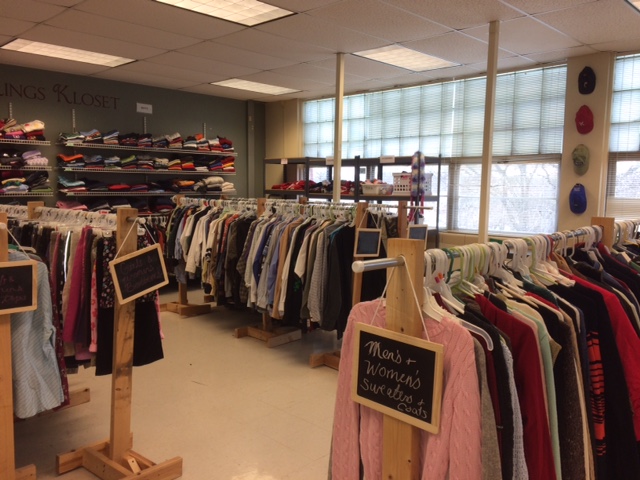 Kings Kloset
The Kings Kloset is a student-led nonprofit clothing center that provides free garments and supplies to those in need within the Kings Local School District. On average, the Kings Kloset serves 30-50 individuals a month and they also conduct a school supply drive at the beginning of the year.
The Kloset is open the first Saturday of every month from 9:00 -11:00 a.m. beginning in September. Donations can be dropped off during the Kings Kloset hours.
The Kings Kloset is located on the second floor of the Kings Education Center, 1797 King Avenue, Kings Mills, Ohio 45034.
We greatly appreciate your willingness to give back to the community. However, we have very limited space and are only able to take donations that meet the needs of the students we serve. We appreciate your understanding and support in helping us serve the students in our community in the most efficient way. If you have donations, please contact us first.
For more information or to donate email kingskloset@kingslocal.net.

2024-2024 Kings Kloset Dates
Open 9-11 am
Sept. 16
Oct. 7
Nov. 4
Dec. 2
Jan. 13
Feb. 3
Mar. 2
Apr. 6
May 4