Kings Junior High School


5620 Columbia Road ♦ Kings Mills, OH 45034
Grades 7 - 8

Phone: 513.398.8050, ext. 3

Attendance: 513.398.8050, ext. 32

Fax: 513.229.7974
Administration:
Eric Dunn, Building Principal Ext. 12001 edunn@kingslocal.net
Brent Allen, Assistant Principal Ext. 12002 ballen@kingslocal.net
Guidance Department:
Megan Apple, 8th Grade Counselor Ext. 12007 mapple@kingslocal.net
Erin Hackman, 7th Grade Counselor Ext. 12008 ehackman@kingslocal.net
School Nurse:
Eva Garchar Ext. 11022 egarchar@kingslocal.net
---
School Hours
MTWRF - 7:50 a.m. to 2:26 p.m.
2 Hour Delay - 9:50 a.m. to 2:26 p.m.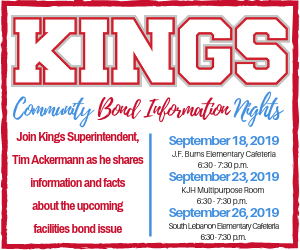 On Tuesday, November 5, Kings Local Schools will seek the passage of a bond issue for school construction and renovation. The passage of this 4.96 mill bond will finance the first part of the District's master facility plan to address growing
read more …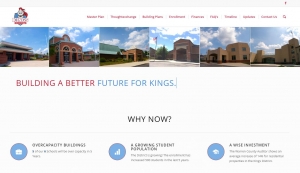 Visit www.kingsfacilities.org for the latest facts regarding Kings Facilities and the upcoming bond issue. On Friday, August 9, 2019, the Kings Local School District launched a new website that solely focuses on the Master Facilities Plan. The
read more …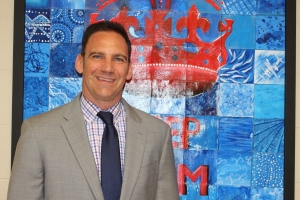 KJH has a new principal! We welcome Mr. Eric Dunn to the Kings Local School District. Mr. Dunn will be in the office beginning July 29, 2019. Stop in and say "hi!"
Learn more about Mr. Dunn click here.
read more …
Last year, the Kings Local School District created the Community Learning Series to help strengthen the family-school-community partnership. The series was very popular and covered many important issues facing our youth. The Community Learning Series is back
read more …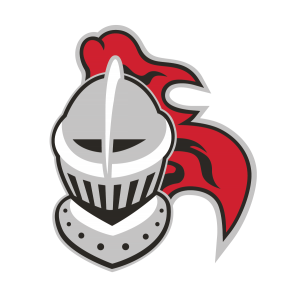 The Kings Athletic Hall of Fame began in 1988 when it recognized a class of six inductees. It started with a simple mission--"to exist solely to honor athletes who have excelled while attending Kings High School and to promote the athletic program to
read more …