Kings Junior High School


5620 Columbia Road ♦ Kings Mills, OH 45034
Grades 7 - 8

Phone: 513.398.8050, ext. 3

Attendance: 513.398.8050, ext. 32

Fax: 513.229.7974
Administration:
Nicole Huelsman, Building Principal Ext. 12001 nhuelsman@kingslocal.net
Brent Allen, Assistant Principal Ext. 12002 ballen@kingslocal.net
Guidance Department:
Megan Apple, 7th Grade Counselor Ext. 12007 mapple@kingslocal.net
Erin Hackman, 8th Grade Counselor Ext. 12008 ehackman@kingslocal.net
School Nurse:
Eva Garchar Ext. 11022 egarchar@kingslocal.net
---
School Hours
MTWRF - 7:50 a.m. to 2:26 p.m.
2 Hour Delay - 9:50 a.m. to 2:26 p.m.


Yearbooks are now on sale. The cost is $35 which includes having your student's name engraved on the cover of the book. This helps to deter theft. The yearbook is a hardcover book with 80 color pages of happenings and
read more …
The Kings Local School District has released a new Strategic Plan that will direct the District for years to come. The #KingsStrong Strategic Plan was created to guide the instructional vision of the Kings District, to explore the knowledge, skills,
read more …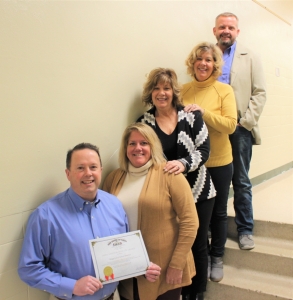 A recent financial audit of the Kings Local School District by the Auditor of State's office has returned a clean audit report. Kings' excellent record keeping has earned it the Auditor of State Award for 2018. Auditor of State, Dave Yost
read more …
Our last Community Learning Series of the school year will address underage drinking in Warren County. "Talk, They Hear You - Addressing Underage Drinking in Warren Co.", will take place on Thursday, April 18 at 7:00 p.m. in the Kings
read more …
The Kings Athletic Department has released its Winter Points of Pride. It was a successful season that included a State Championship, Athlete of the Year and Coach of the Year.
Click here to view all of the great results.
read more …