Kings Junior High School
5620 Columbia Road ♦ Kings Mills, OH 45034
Grades 7 - 8
Phone: 513.398.8050, ext. 3
Attendance: 513-398.8050, ext. 32
Fax: 513.229.7974
Administration:
Nicole Huelsman, Buiding Principal Ext. 11001 nhuelsman@kingslocal.net
Brent Allen, Assitant Principal Ext. 12002 ballen@kingslocal.net
Guidance Department:
Erin Hackman, 7th Grade Counselor Ext. 12008 ehackman@kingslocal.net
Megan Apple, 8th Grade Counselor Ext. 12007 mapple@kingslocal.net
School Nurse:
Eva Garchar Ext. 11022 egarchar@kingslocal.net
---
School Hours
MTRF - 7:25 a.m. to 2:26 p.m.
Wednesday - 7:25 a.m. to 1:26 p.m.
2 Hour Delay - 9:25 a.m. to 2:26 p.m.
(If a 2-hour delay occurs on a Wednesday then early release will be canceled)
The Kings Board of Education will only meet once in the month of July. There will be no work session and the regular meeting will be held on THURSDAY, July 6 at 5:30 p.m. Please note the day and time change.
The Board will follow its regular schedule in August.
read more …

Don't miss this year's Homearama in the Rivercrest Subdivision! It will take place July 8-23. Homearama® is happy to offer the lowest ticket prices found anywhere with a portion of each sale going back to the Kings Local School
read more …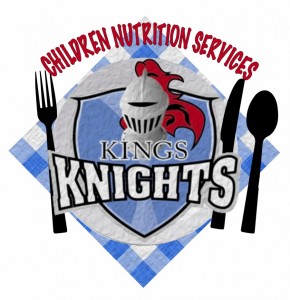 The Kings Board of Education approved a new Wellness Policy for the District at their May meeting. This year the District used a committee to evaluate the previous plan and to update the plan for our students. Additionally, the committee developed
read more …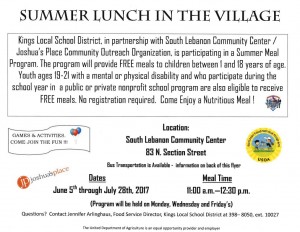 The Kings Local School District, in partnership with the South Lebanon Community Center/Joshua's Place Community Outreach Organization, is participating in a Summer Meal Program. The program will provide FREE meals to children between 1 and 18 years of
read more …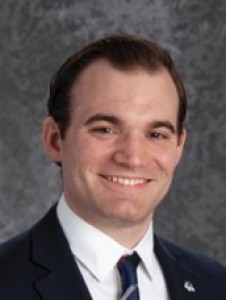 Congratulations to Kings Assistant Athletic Director, Alex Heinz for being recognized by the he National Interscholastic Athletic Administrators Association (NIAAA) as a Certified Athletic Administrator. To earn this distinction, Alex has demonstrated
read more …