Side Menu Ends, main content for this page begins
Back to Side Menu (includes search)
2016 National Merit Semifinalists Announced
Posted on: September 11, 2015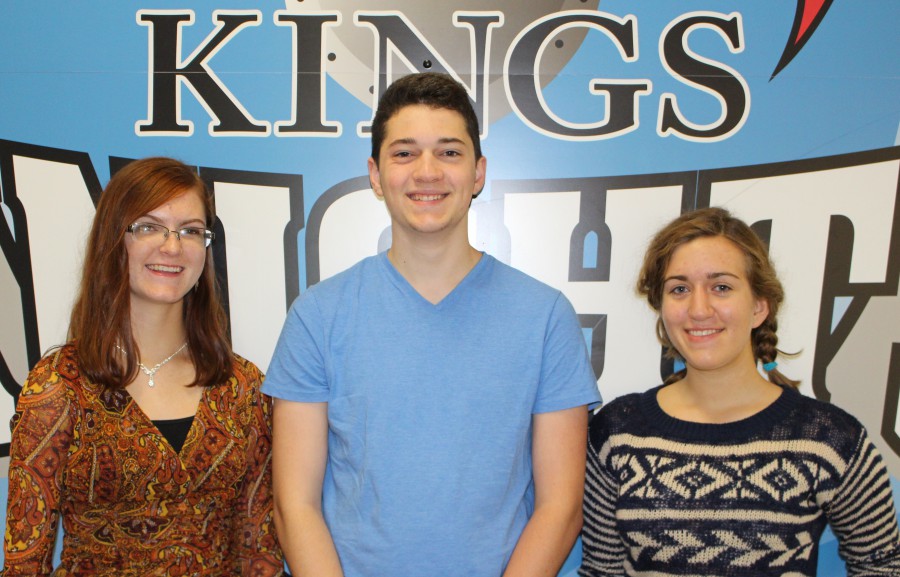 The National Merit Scholarship Association announced their National Merit Semifinalists for 2016. Three of those are Kings High School Students! Congratulations to Ryan Dilts, Gabriella Griffen, and Jillian Hestle. These academically talented high school seniors are among 16,000 of the nation's top students, less than one percent of high school seniors nationally, who will go on to compete for the prestigious National Merit Scholarships. From the approximately 16,000 Semifinalists, about 15,000 are expected to advance to the Finalist level, and will be notified between April and July, 2016.
KHS Principal Doug Leist said, "This is a tremendous accomplishment for our students. It is yet another reminder to our community and the city that Kings Students, teachers, and programs are prepared to excel and can compete among the nation's elite. We look forward to following the academic careers of these three students. Their futures are incredibly bright."
About 1.5 million juniors in more than 22,000 high schools entered the 2016 National Merit Scholarship Program by taking the 2014 PSAT, which served as an initial screen of program entrants in each state. The number of Semifinalists in a state is proportional to the state's percentage of the national total of graduating seniors.
Congratulations on your achievement Ryan, Gabriella, and Jillian!