Kings Preschool


1797 King Ave ♦ Kings Mills, OH 45034
513-398-8050
---
Summer Camp & Before/After Kings Kids Contact Information
For questions regarding Summer Camp and Before and After School childcare, please contact Kings Kids Assistant Coordinator:
Janel Shepherd, at 513-398-8050 Ext. 10042.
Contact info for all Kings Kids locations:
JFB: Ext. 16313 KME: Ext.14100
SLE Ext. 15032 CIS Ext. 13065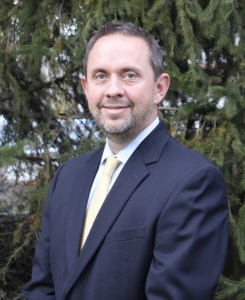 We are pleased to announce that Mr. Greg Sears has been offered, and has accepted the position of superintendent of the Kings Local School District. The Kings Board of Education held final interviews in Executive Session on Wednesday, May 12, 2021.
read more …
The Kings Local School District will be participating in a FREE Summer Food Service Meal Program. The program will provide lunches to children free of charge regardless of race, color, national origin, sex, disability, and there will be no discrimination in
read more …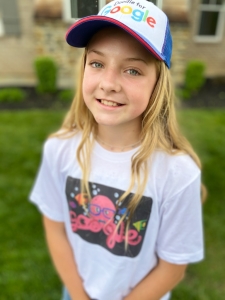 Congratulations to Kings Junior High School 7th grader Sofia McLain who has been named the Ohio finalist in this year's Doodle4Google Contest. Sofia's Doodle of an Octopus is one of 54 State and Territory Winners. This year, students
read more …
The process continues for the search of the next Superintendent of Kings Local Schools. Read more here.
read more …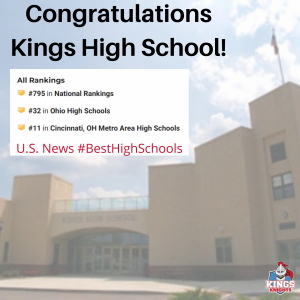 U.S. News & World Report released their 2021 edition of Best High Schools this week. Kings High School earned a high National and metro-area ranking in the top 5% of the Nation! This year's numerical ranking includes nearly 18,000 public high
read more …
The Kings Board of Education approved next school year's transportation schedules at their regular meeting on Tuesday, April 20, 2021. The 2021-2022 transportation will to go back to the pre-COVID 2-tier transportation schedule.The start times are as
read more …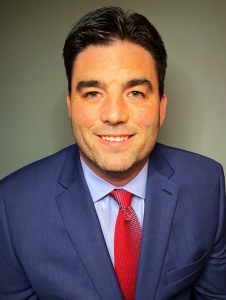 Kings Local Schools has named a new Athletic Director. Eric Taylor, current Athletic Director for Cincinnati Hills Christian Academy will replace Tyler Miller effective August 1, 2021. Over seventy-five applications were received for the opening. Thirteen
read more …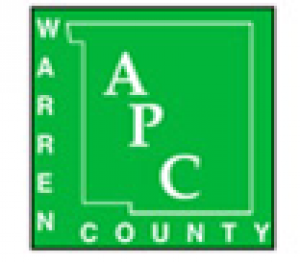 Congratulations to Kings High and Junior High School Music Teacher, Brian McDonough and J.F. Burns Elementary School 1st grade teacher, Emily Roewer who have been named winners of this year's Project Excellence Award, sponsored by the Area Progress
read more …
The Warren County Board of Commissioners launched the Emergency Rental Assistance Program. This program is administered through Warren County Human Services and is designed to provide rent and/or utility assistance to eligible residents who have experienced
read more …
Kings Athletics youth summer camps are back! We are excited to host our Kings Athletic Youth Summer Camps once again and we look forward to seeing all of our future Knights back in their favorite camps! This is a great opportunity to learn your
read more …