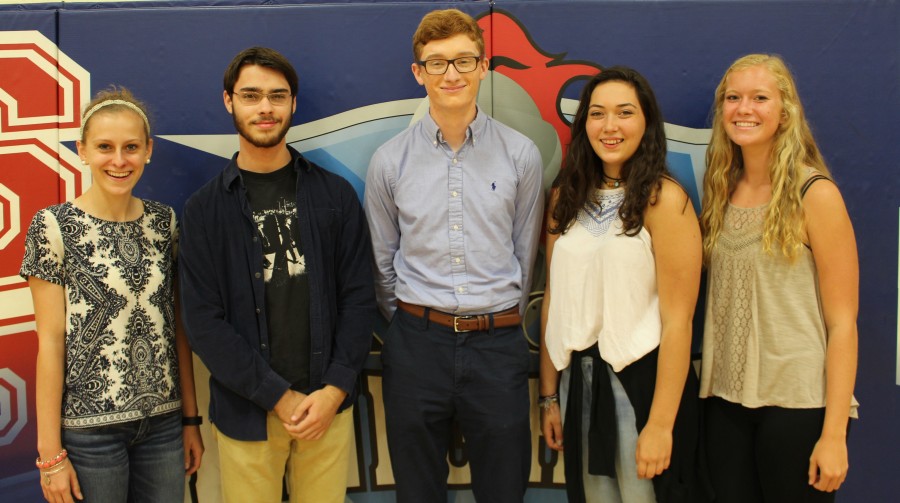 The National Merit Scholarship Program has released their list of Commended Scholars for 2017. Five of those students are Kings High School Seniors! Congratulations to Ethan Cain, Brenden Guerin, Kelly Hock, Jillian Krynock, and Megan McMahon.
More than 1.6 million students entered the 2017 competition by taking the 2015 Preliminary SAT/National Merit Scholarship Qualifying Test (PSAT). National Merit identified 34,000 high scorers or the top five percent, and is recognizing their exceptional academic promise by designating them Commended Students.
Commended students are named on the basis of a national Selection Index qualifying score, applicable to all participants without regard to state-by-state distribution. The qualifying score for this level may vary from year to year, but it's within the 96th percentile of college-bound juniors who take the PSAT/NMSQT.
A spokesperson for National Merit commented, "These students represent a valuable national resource; recognizing their accomplishments, as well as the key role their schools play in their academic development, is vital to the advancement of educational excellence in our nation. We hope that this recognition will help broaden their educational opportunities and encourage them as they continue their pursuit of academic success."
Although Commended Students are honored for their academic promise, they do not continue in the competition for Merit Scholarship awards. Some, however, may be candidates for special scholarships offered by corporate sponsors. Congratulations!
Pictured are L-R: Kelly Hock, Ethan Cain, Brendan Guerin, Jillian Krynock, and Meg McMahon.