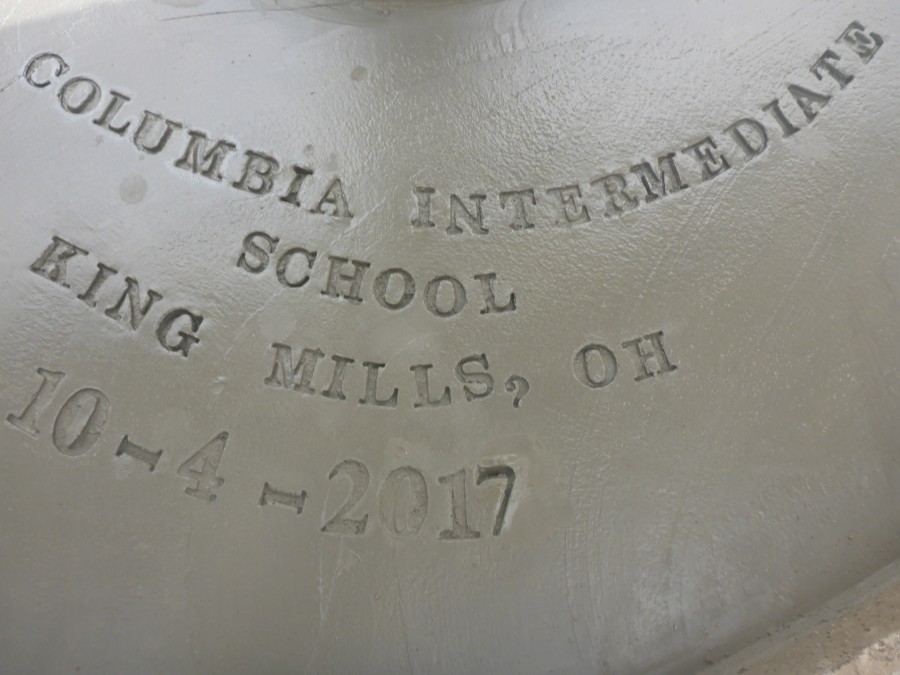 Columbia Intermediate School received word this week that another well has been drilled in South Sudan in their name. This well marks the third well sponsored by the school since 2013. The new well is located in the village of Dutcuar, in Ajiep, Gogrial State in South Sudan.
The organization Water for South Sudan, Inc. has drilled 300 wells since 2005, supported by donors from all over the world. WFSS provides clean water and hygiene education in rural villages and schools all across South Sudan. The installation of a new well in a village can also serve as a starting point for conflict resolution between different groups, bringing peace and stability.
Lynn Malooly, Executive Director of Water for South Sudan said, "Thank you for your support and generosity, which is now helping to provide fresh, clean water, and a new future, to people of Dutcuar in South Sudan."
Columbia Intermediate 6th graders have raised just over $40,000 in their efforts to help sponsor the wells to provide clean drinking water in South Sudan. Their quest began 4 years ago when ELA teachers, Holly Mueller and Tracy Kleis were inspired by the book, A Long Walk to Water by Linda Sue Park. They started the #ReadWalkWater social action plan in the fall of 2013 when they incorporated the novel into their Social Injustice unit as the common read aloud. During the walk, students raise funds and walk carrying gallons of water.
As part of their fundraising efforts, CIS has also won a Skype visit with Author, Linda Sue Park on Thursday, May 11.
Congratulations!