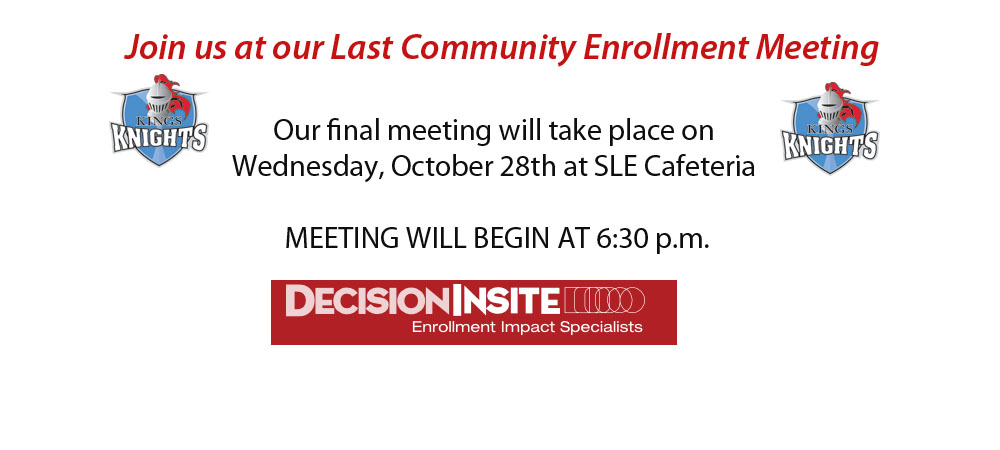 The Kings Local School District is in a unique position in that we are growing! Several new housing developments are in the process of being built which will impact our enrollment and our capacity in our schools. We have been working with a company called Decision Insite, who has been helping us to plan for future growth.
We would like to invite the Kings Community to join us in participating in meetings to talk about the issues surrounding the growing enrollment.
Please join us at one of three community meetings where we will be asking for community feedback to address these issues.
Our Community Enrollment Meetings will take place at 6:30 p.m. on October 13 at CIS, October 14 at KME, and October 28 at SLE.
We hope you'll join in this very important process!