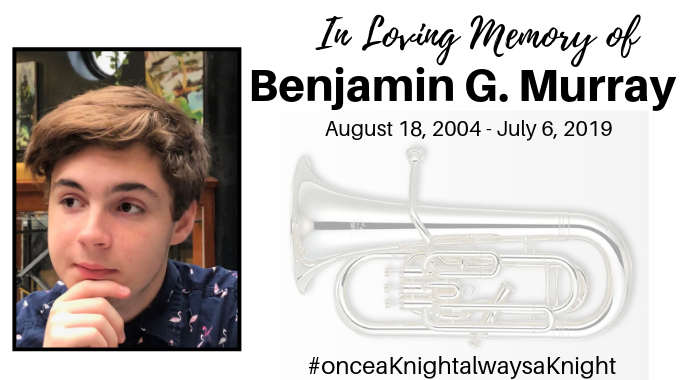 Kings High School Sophomore, Benjamin Murray passed away from a tragic accident on Saturday, July 6, 2019.
Ben played baritone in the Kings Marching Band and played euphonium in the Kings Symphonic Band. He was an honor student who loved being with his friends. He was smart, funny, wise, and kind and inclusive to everyone.
Ben is the son of longtime KHS Guidance Counselor, Heidi Murray. Please keep Ben, his family and all who knew him in your thoughts and prayers.
Grief counselors will be available on Tuesday, July 9 from 7:00 a.m. - 3:00 p.m. at Kings High School.
The family will receive friends on Wednesday, July 10 from 5:00-8:00 p.m. at Evans Funeral Home in Milford, Ohio. Mass of Christian Burial will be held at St. Veronica Church on Thursday beginning at 11:00 a.m. Please see the obituary for more information.
Click here for Ben's obituary.
The Kings Local School District sends our deepest sympathy to his family and friends.