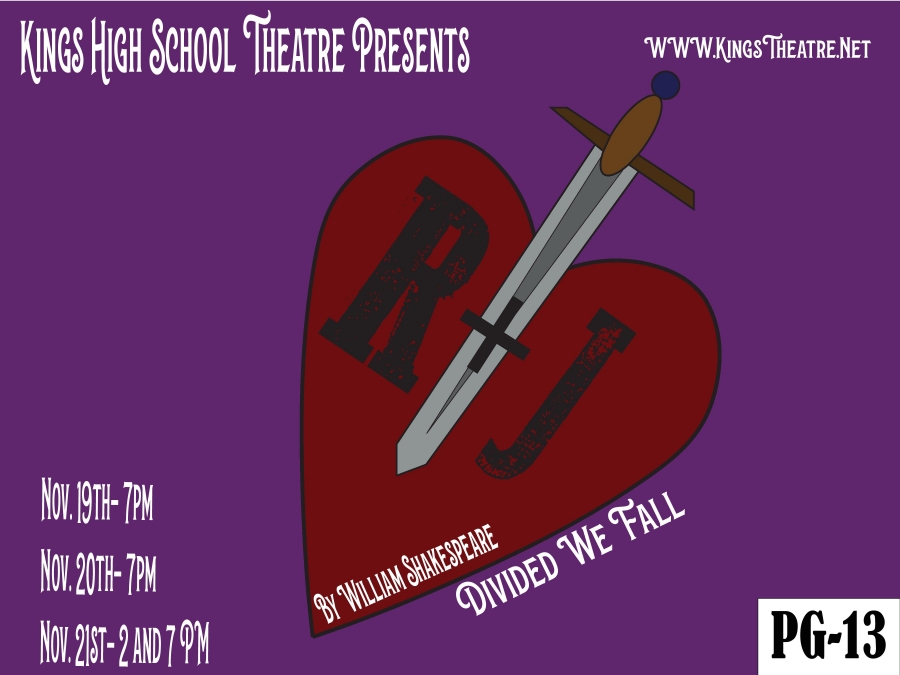 Kings High School Theatre will present Romeo and Juliet by William Shakespeare. This year's Fall play is not your typical Romeo and Juliet.
The production is set in 2020 New Orleans during the height of the election season. The theme line to the play is "Divided We Fall." Play Director, Pete Moore said, "The kids have worked so hard. Shakespeare is difficult under normal circumstances, but this group has come together to create an amazing show despite the obstacles. I couldn't be more proud."
Romeo and Juliet - Divided We Fall will take place Thursday, November 19 through Saturday, November 21 at 7:00 p.m. and a Saturday Matinee at 2:00 p.m. in the Kings High School Auditorium.
A show is nothing without an audience. Per Gov DeWine's mandates, seating has some limitations for safety purposes:
* Limit of 94 audience members per show (15% capacity)
* One directional aisles
* Groups of no more than four non-family members may choose to sit together.
* Families may sit together even if there are more than four.
* Two open seats to either side of a person or group.
* Seating in every other row.
* Masks worn at all times