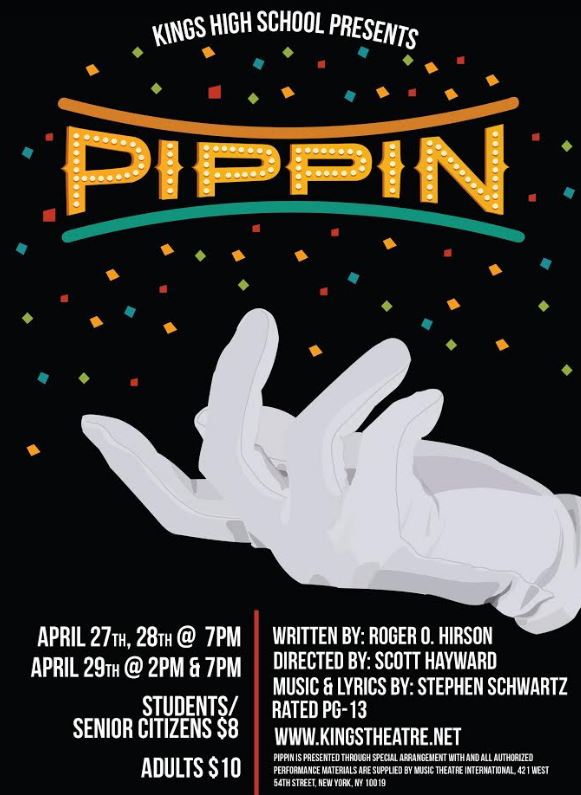 The Kings High School Theatre will present a production of Pippin. The show is based on the original Pippin script which differs from the most recent circus themed version.
This magic-inspired production of Pippin features a cabaret troupe of performers, led by the charismatic Leading Player. The ensemble cast tells the story of Pippin, a young prince who longs to find passion and adventure in his life. To prove his loyalty to his distracted father, King Charles, Pippin goes to war. But when the Leading Player convinces the prince to fight tyranny, Pippin kills Charles and takes over the throne. Realizing his mistake, Pippin begs the Leading Player to bring his father back to life, and she obliges.
The prince falls in love with Catherine, a widow with a young son, and (much to the Leading Player's chagrin), Pippin struggles to decide whether he should settle down and pursue a peaceful life or continue to make magic with the dazzling troupe of performers.
There will be four opportunities to see the show; April 27, 28, & 29 at 7:00 p.m. and a 2:00 p.m. matinee on April 29. Tickets are $10 for adults and $8 for students and senior citizens.
Rated PG-13