Side Menu Ends, main content for this page begins
Back to Side Menu (includes search)
Kings Hires Two Additional School Resource Officers
Posted on: August 12, 2022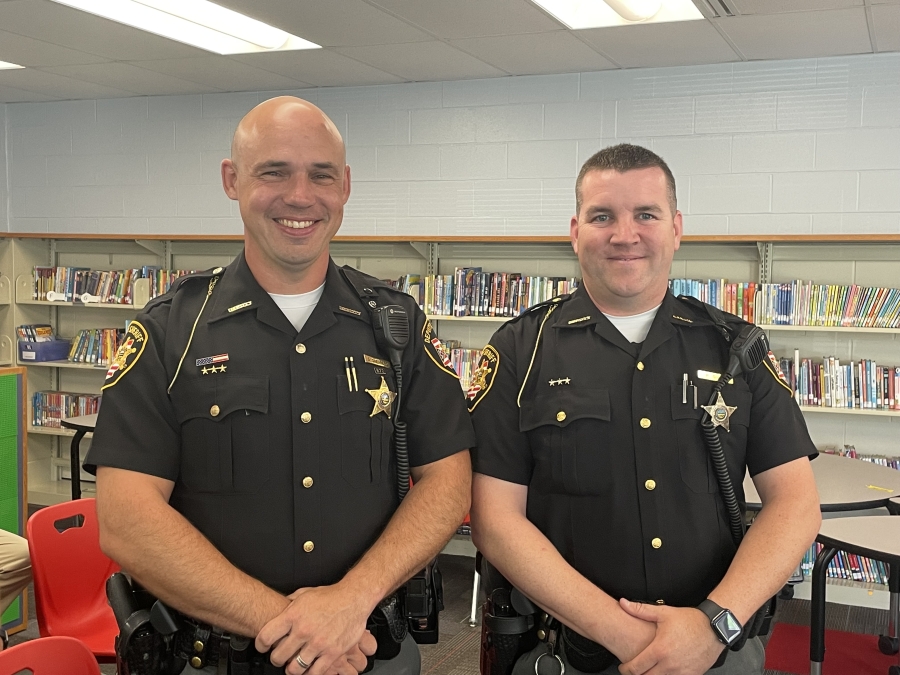 The Kings Local School District, in partnership with the Warren County Sheriff's Office and Deerfield Township, has hired two additional full-time School Resource Officers for the 2022-2023 school year.
Deputy David Sheppard and Deputy Phillip Green have been hired to protect the Knights of the Kings School District. Kings currently has two full-time School Resource Officers; Deputy John Downs, who serves the Kings High School and Kings Junior High School campus, and Trent Barker, who is assigned to Kings Mills Elementary and the Kings Education Center.
The District is also in the process of hiring two additional campus security personnel for the junior high and high school locations. These individuals will offer an extra set of eyes and ears on what is happening on a day-to-day basis in our buildings and will support the SRO's and school administration.
Deputy Sheppard, who will serve Columbia Intermediate and J.F. Burns Elementary Schools, said, "I am very excited to meet and get to know all the staff and families in the Kings Local School District. Let's have a great 2022-2023 school year!"
Deputy Green is also looking forward to joining the Kings staff. "I am very excited to begin my new assignment as a Kings School Resource Officer. I'm ready to dedicate and focus my time on providing safe and positive interactions with students, teachers, and parents with an open line of communication and visible presence, " he said. He will be protecting the Knights at South Lebanon Elementary School.I