Side Menu Ends, main content for this page begins
Back to Side Menu (includes search)
Kings Senior Scholar Athletes Celebrated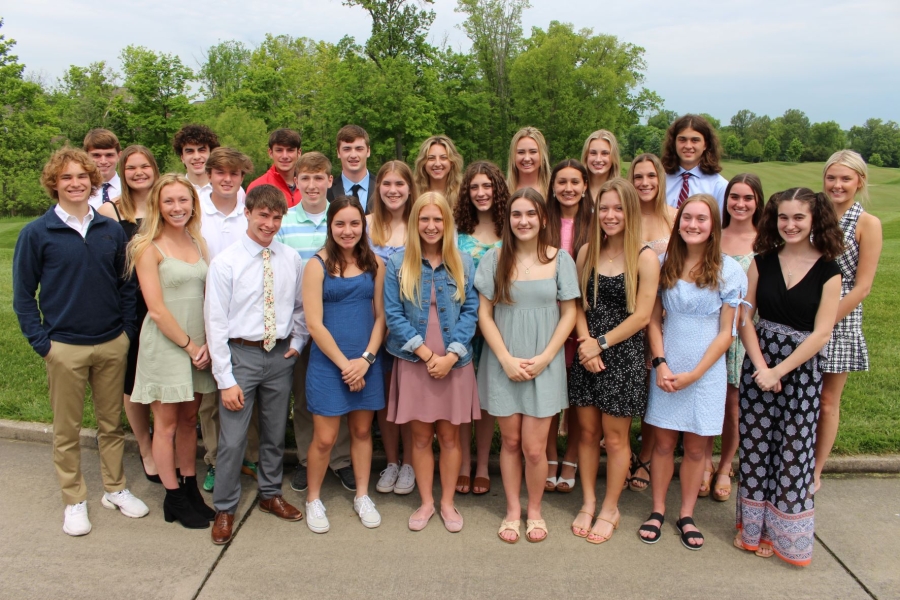 For the past 27 years, the Kings Athletic Booster Club and the Kings Athletic Department have honored student-athletes who have maintained excellent academic standards while dedicating their time and energy to Kings athletics. On Wednesday, May 18, the Annual Senior Scholar-Athlete Luncheon was held at TPC Rivers Bend.
Thirty students were recognized at the luncheon. At this luncheon, the students are accompanied by their parents and a Kings staff member who has particularly influenced their academic and athletic success.
To qualify for this award, an athlete must have earned a cumulative grade point average of 3.850 or better for seven semesters at KHS while earning a minimum of five varsity letters in multiple sports, or four varsity letters in one sport.
Click here
to learn more about the athletes and their chosen staff member.
Congratulations to Morgan Skerl, Madelaine Larson, Sara Doughman, Abigail Noble, Gabriella DeVage, Paige Doughman, Ella Hancock, Kinsey Huber, Maya Hicks, Carson Page, Gavin Legault, Tyler Harris, Kevin Glennon, Megan Larson, Aiden Leamer, Sofia Folchi, Ansley Faul, Katie Wagenheim, Joshua Klasmeier, Joshua Strong, Thomas Barta, Katie Gabert, Cassidy Bolon, Jaidyn Schroeder, Evan Harper, Jacqueline Cunningham, Thaddeus Brockwell, Ben Granat, Andrew Bauman, and Lauren Johnson.