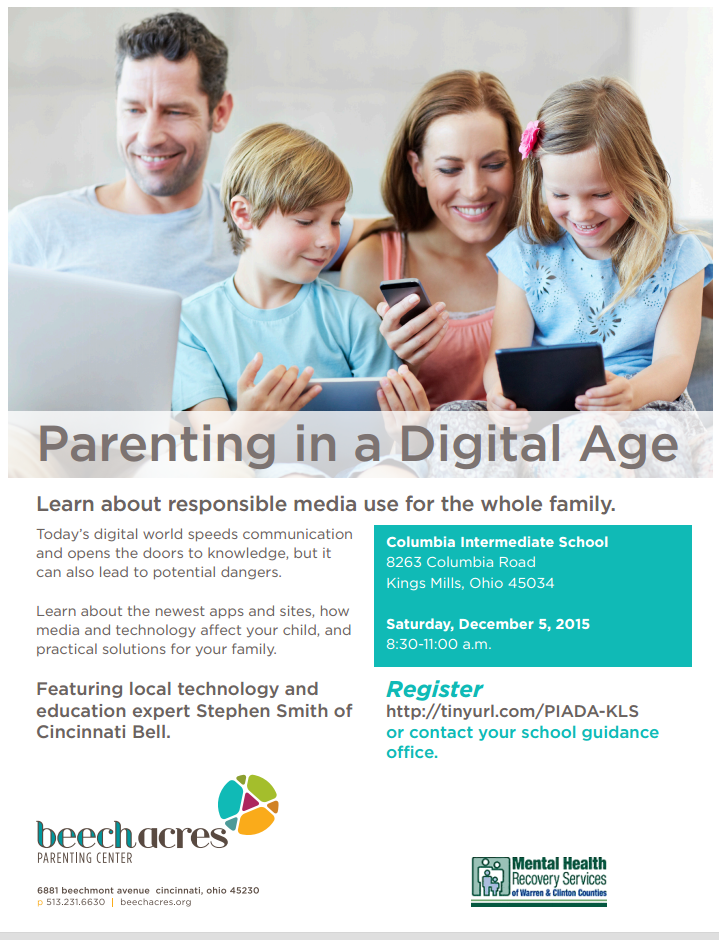 Last year, your Kings' school counselors heard wonderful reviews about Beech Acres Parenting Center's workshops! They wanted to bring their presentation to our community here in Kings. Learn about the newest apps and sites, how media and technology affect your child, and practical solutions for your family.
Register today and join us for a continental breakfast on Saturday, December 5 at Columbia Intermediate School from 8:30-11:00 a.m. for this FREE morning workshop about "Parenting in a Digital Age." You can register for the event by clicking here.
This event is for adults only.