Side Menu Ends, main content for this page begins
Back to Side Menu (includes search)
Seven KHS Students Compete Nationally at the Business Professionals of America National Leadership Conference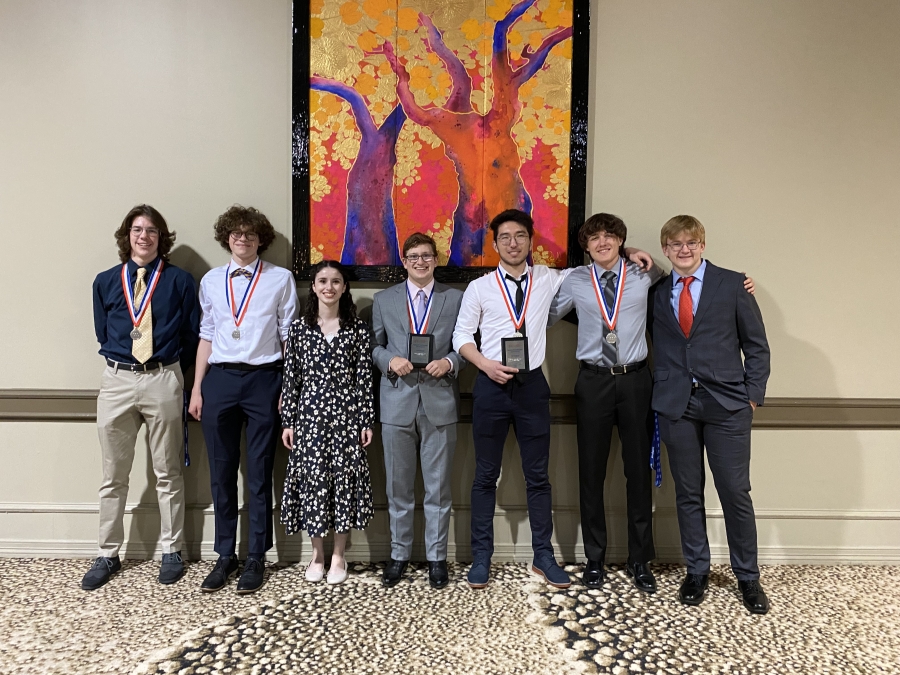 Seven Kings High School students traveled to Dallas, Texas last week to participate in the 2022 Business Professionals of America National Leadership Conference.
Business Professionals of America is the nation's leading CTSO (Career and Technical Student Organization) for students pursuing careers in business management, information technology, finance, accounting office administration, and other business-related career fields.
The National Conference is known as the ultimate event for Business Professionals of America members. The conference brings together an estimated six thousand delegates from across the country to vie for top honors in business, finance, technology, marketing, and health administration skills competitions; attend leadership and professional development workshops; receive awards for community service activities and elect BPA's 2022–2023 national student leadership team.
Congratulations to:
3rd Place in the NATION Virtual Software Engineering Team - Sirojiddin Aripov and Matthew Barnett - Mr. Holtrey
4th Place in the NATION Network Administration Using Cisco - Justin Garter- Mr. Holtrey
7th Place in the NATION Virtual Branding Team - Jack Allison/Jackson Pennington - Mrs. Shields
14th Place in the NATION Java Programming - Sirojiddin Aripov - Mr. Holtrey
21st Place in the NATION Computer Network Technology - Evan Scott - Mr. Holtrey
26th Place in the NATION Advanced Desktop Publishing- Sophia Canino - Mrs. Shields
We are so proud of these amazing students!