Side Menu Ends, main content for this page begins
Back to Side Menu (includes search)
Special Kings Board of Education Meeting
Posted on: October 4, 2022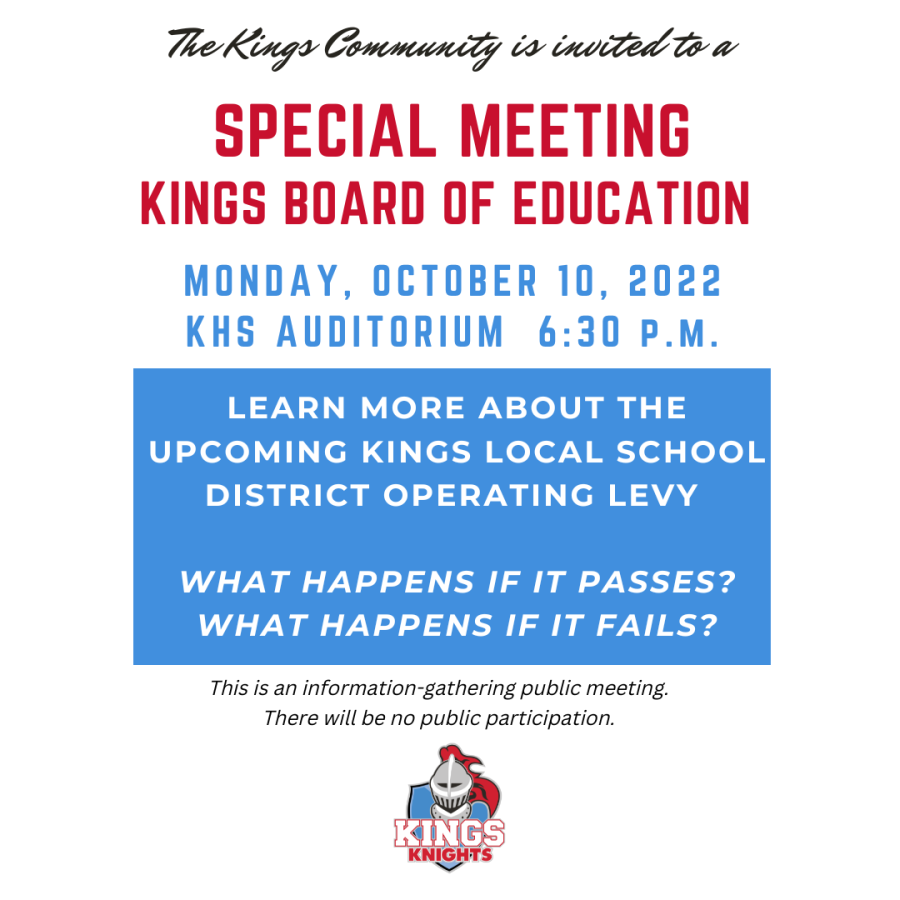 The Kings Board of Education has placed a 6.4mill Operating Levy on the November 8, 2022, ballot. This is an important ballot issue for the Kings Local School District. An operating levy is utilized for funding staff salaries, benefits, and student programs. If passed, the Levy will provide the necessary revenue to maintain the high-quality programs and offerings for our Kings students. To learn more about the 2022 Operating Levy, click here.
The Kings Board has asked the administration to share the impact on the District if the levy would not pass. Therefore, we would like to invite our parents and community members to attend a special meeting of the Board of Education on Monday, October 10, 2022, in the Kings High School Auditorium at 6:30 p.m. This information session will provide the Board and families with information regarding recommended cost reductions and how they may impact the student experience throughout the District.
We will stream the meeting live on the Kings Local Schools Youtube channel.