Side Menu Ends, main content for this page begins
Back to Side Menu (includes search)
Two Kings Educators Receive Project Excellence Award
Posted on: April 12, 2023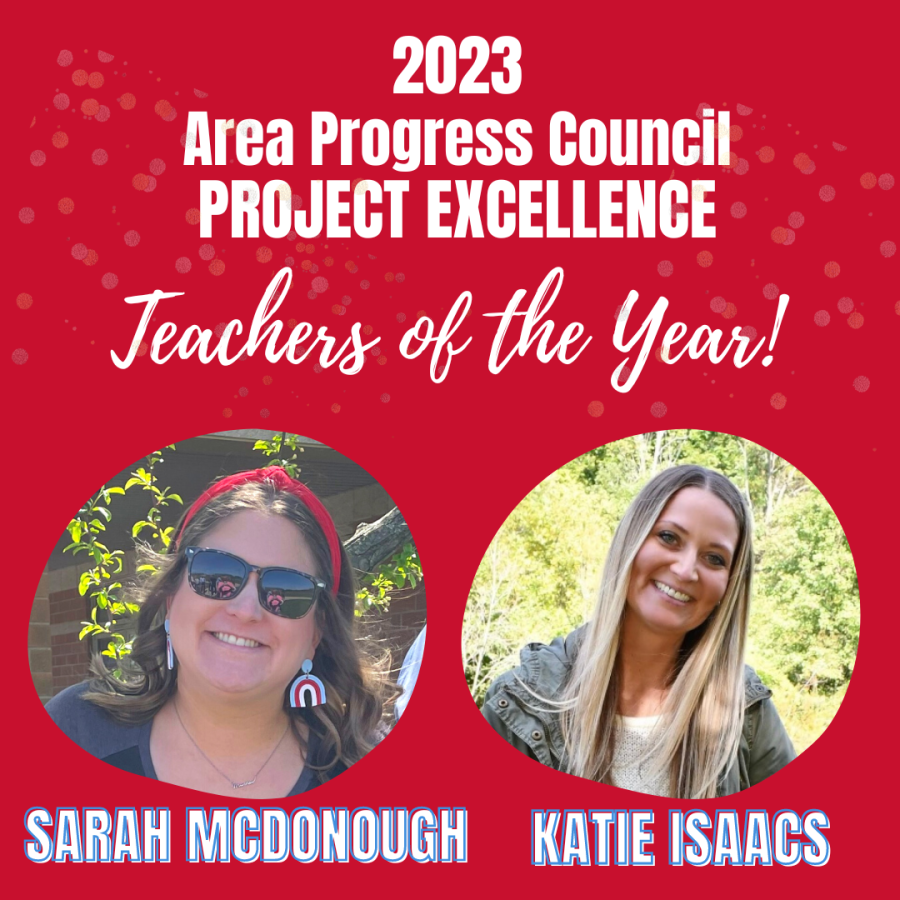 Congratulations to Kings High School English Teacher, Katie Isaacs and Columbia Intermediate School Fifth Grade Teacher, Sarah McDonough who have been named winners of this year's Project Excellence Award, sponsored by the Area Progress Council of Warren County.
Every year, the APC seeks to honor two innovative or excellent teachers from each Warren County school. Community members and staff are encouraged to nominate teachers for these awards. Ms. Isaacs and Mrs. McDonough will be honored at the 36th annual APC recognition banquet on May 3.
Ms. Isaacs is in her 16th year of teaching. She has taught 9th and 10th grade English at KHS for the last 8 years. She is the club advisor for the KHS Book Club, Chess Club, and Pokemon Club. She is also a member of the Stronger Together Committee, Community Classroom Committee, MTSS Committee, and Content Advisory Committee for the Ohio Department of Education.
Mrs. McDonough is a Kings graduate from the Class of 2008. She has taught for 11 years, 10 of which have been in Kings. In her career at Kings, she has coached junior high swimming, worked with the Kings Marching Band and Drumline, and she organizes the 4th-grade visit to CIS.
The Area Progress Council – a countywide private business organization – started Project Excellence in 1988 as a way to honor and recognize excellent educators. APC solicited funds to create an over $1 million endowment for this recognition program. Since its inception, Project Excellence has honored over 650 educators and awarded $500,000. This year's honorees will be given $500 for personal use and $250 to their district for a classroom or district-wide project.
Congratulations Katie and Sarah! We are so grateful for your service and impact on our Knights!