Side Menu Ends, main content for this page begins
Back to Side Menu (includes search)
KHS National Merit Semifinalists
Posted on: September 11, 2020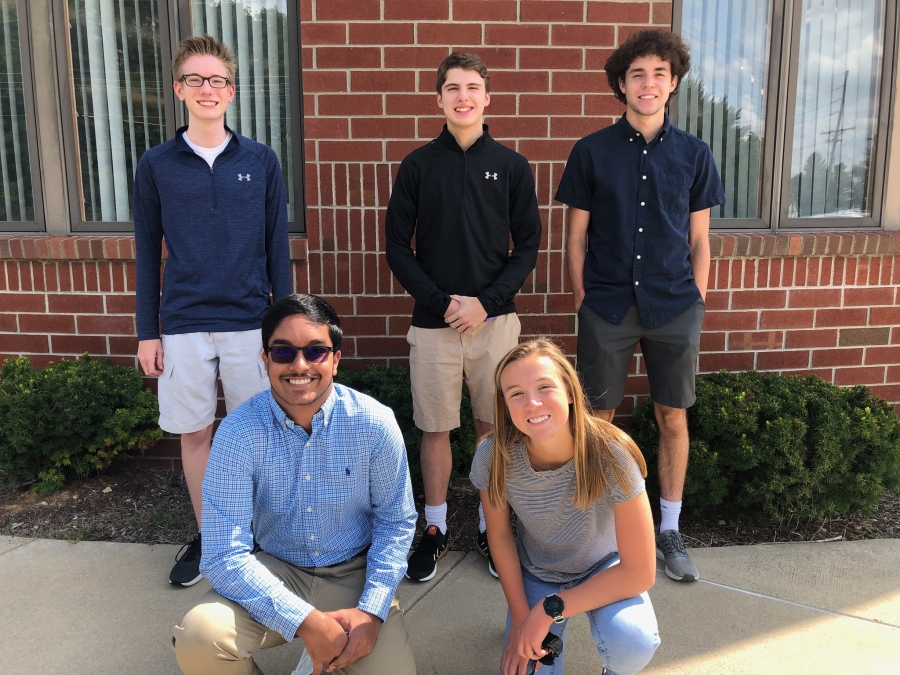 About 16,000 high school seniors in total have been announced as semifinalists in the 2021 National Merit Scholarship Program. The Kings Local School District is proud to announce that five Kings High School Seniors have been chosen among this select group.
Congratulations to Amrithraj Akula, Alex Justus, William Ritchie, Connor Sims, and Morgan Smith who are among the highest-scoring entrants in the state of Ohio!
In the Spring of 2021, the Semifinalists will be notified whether they have advanced to the Finalist level. The students in the 66th annual contest will compete for 7,600 scholarships, worth around $30 million.
KHS Principal, Doug Leist said, "This is a tremendous accomplishment for our students. We are proud to have three semifinalists at Kings High School. Again, we are reminded that our Kings students, teachers, and programs are prepared to excel and can compete among the nation's elite. We look forward to following Amrith, Alex, William, Connor, and Morgan's academic careers!"
Amrith is the son of Anil Raj and Sreelatha Akula. Although he is undecided on where he will be attending college, his future plans include studying Engineering.
Alex's proud parents are Rob and Ginger Justus. Alex is also interested in Track & Field at the college level so he is talking with Kentucky, Cincinnati, Michigan, Columbia, Georgetown, Wake Forest, and North Carolina. He plans to study Biology/Pre-Med.
William is the son of Paul and Cathy Ritchie. William plans on majoring in Computer Engineering or Electrical Engineering. He is planning on attending either Stanford University or the University of Michigan.
Connor is planning on studying Pre-Med. He is the son of Jud and Jen Sims. While Connor is keeping his options open, he is looking at Northwestern as an option for college.
Morgan is the daughter of Steve and Kristi Smith. Her future plans include studying Pre-Med at either UNC-Chapel Hill, Vanderbilt, or the University of Tennessee Knoxville.
The National Merit Scholarship Program is a prestigious academic competition for recognition and scholarship that began in 1955. High school students enter the National Merit Program as juniors by taking the Preliminary SAT/National Merit Scholarship Qualifying Test --a test which serves as an initial screen of more than 1.5 million entrants each year -- and by meeting additional program requirements.
Congratulations to all 5 of these amazing students!
Pictured: Back: William Ritchie, Connor Sims, Alex Justus
Front: Amrith Akula, Morgan Smith