Kings Long Term Facility Planning & Enrollment Growth
The Kings Local School District has engaged in a process to assess the the enrollment growth of the District. We have a Long Term Facility Planning Team, which consists of Administrators, Teachers, and Community Members who meet regularly to review data and enrollment numbers.
We are growing! The Kings Local School District has increased in enrollment and is projected to continue to grow as construction booms in our District. We welcome the new growth but also have some work to do to be able to accommodate the increasing amount of students.
We have also been working with a company called Decision Insite, a School Enrollment Specialty company, who is helping us to plan for future student growth and over crowding in our buildings.
Please see the information below that outlines both Thoughtexhange processes, as well as enrollment growth past, present, and future.
If you have any questions, please feel free to contact Mr. Ackermann at tackermann@kingslocal.net.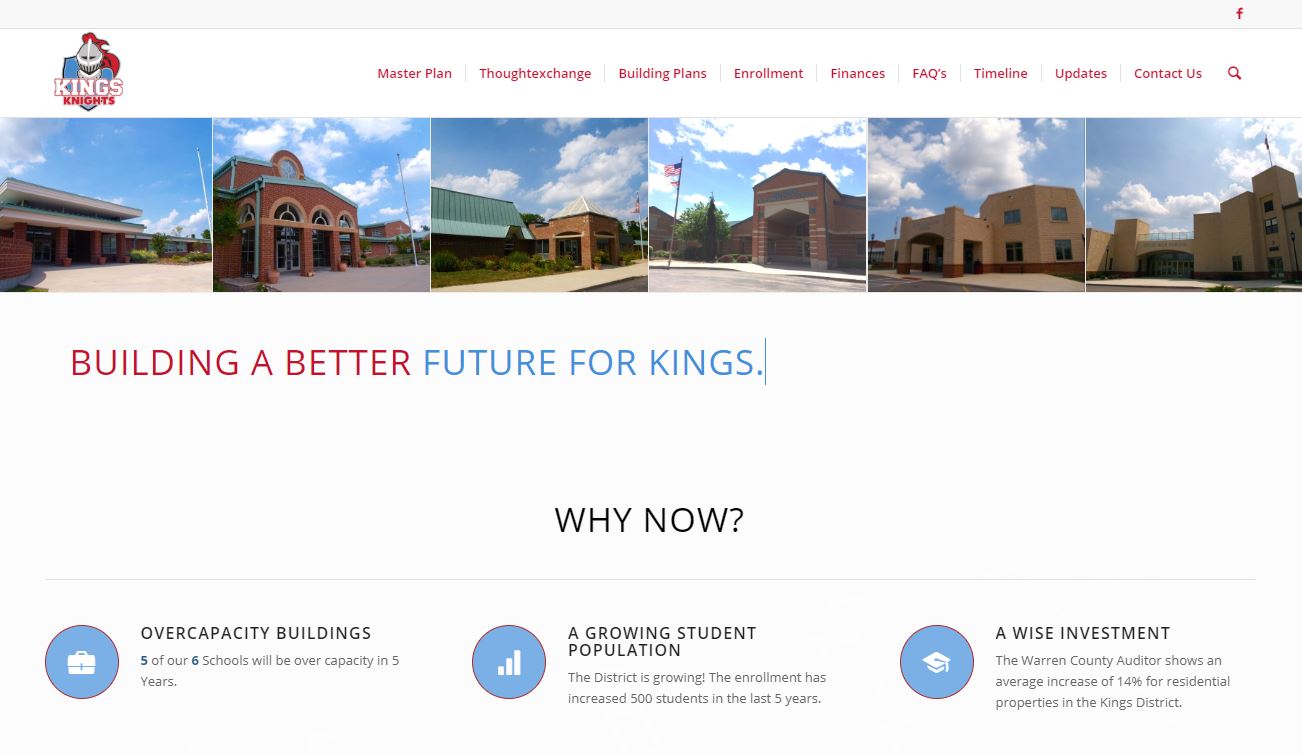 Facility Master Plan Website
Get all of the facts regarding the future of Kings Schools and the Facilities Master Plan. Visit kingsfacilites.org.
Kings Proposed Final Master Plan
Members of the Kings Long Range Facility Team presented the proposed Final Building Master Plan to the Kings Board of Education on Tuesday, February 19, 2019.
Click here to view the presentation.
Kings FINAL Master Plan
The FINAL Master Facilities Plan was approved by the Kings Board of Education on March 19, 2019. View the plan in the video above.
BOND UPDATE 2/18/2020
Mr. Ackermann gave an update of the Facilities Plan, Bond, and Frequently Asked Questions to the Board of Education on 2/18/2020. Click here to view.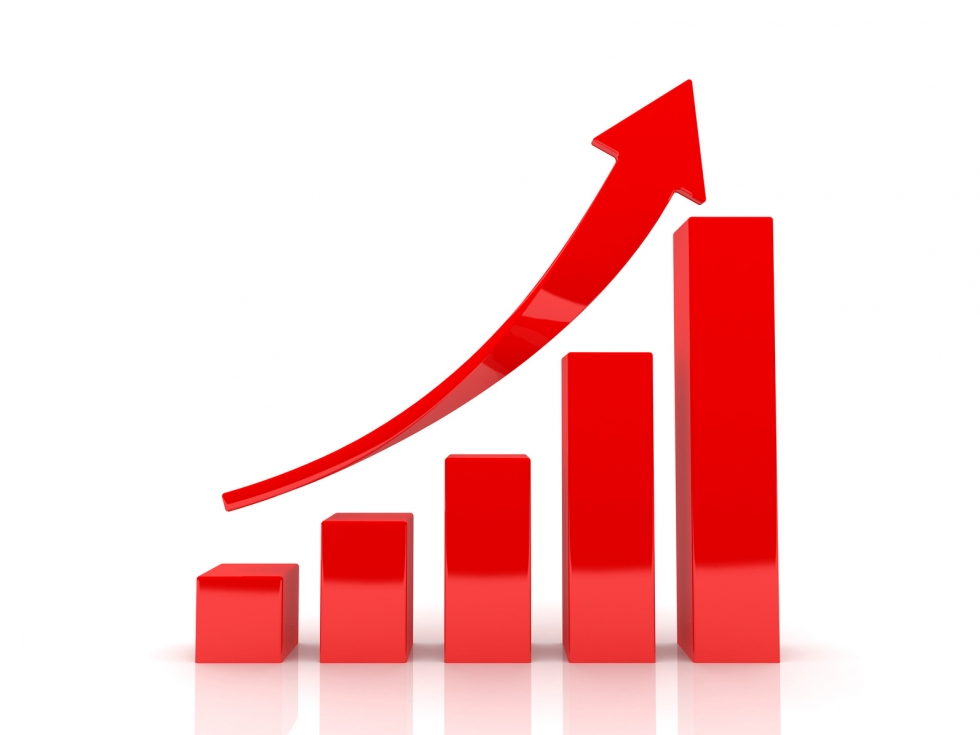 District Enrollment Growth
Since May 2015, the Kings District has grown nearly 500 students. We are challenging our building capacities by the increased enrollment. Below you will find the most recent enrollment numbers, including projections.

Thoughtexchange Process
We have also teamed with a company named Thoughtexchange to assist us in getting input from our entire community. With Thoughtexchange, we asked our community to share and rate thoughts regarding the long term facility planning process. We wanted to connect with the community to gather thoughts, ideas, and future considerations so that we can continue meeting the needs of our students.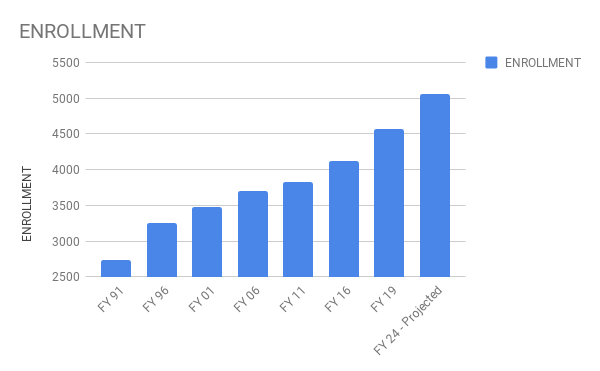 Historical Enrollment Data *Source Kings Historical Files and DASL