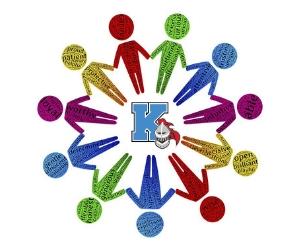 Kings Cultural Competence, Equity & Inclusion
Thank you for visiting our Kings Local School District Cultural Competency and Equity page. Diversity, Inclusion, and Cultural Awareness continue to be at the forefront of our goals for our district. The Kings Local School District will educate and support efforts to improve the cultural competency of our students, staff, and community. We will work toward having a faculty and staff that reflect the racial and cultural diversity of our community and student body. We will develop culturally competent students who will exhibit awareness, attitudes, knowledge, and skill that attest to such. We endeavor for our students to become exemplary global citizens, and will achieve that through encouraging and exemplifying humility, empathy, respect, and kindness toward one another.
As part of our #KingsStrong plan, we strive to create an environment that embraces, celebrates and supports our students, staff, families, and community.
Our Why?
Leveraging our differences makes us stronger. School climate and school success directly impact student success. The Kings Local School district believes it is particularly important for the school culture to reflect, acknowledge, and celebrate diversity while creating an inclusive environment. We recognize that understanding our biases and working to embrace diversity through cultural competence and equity is a lifelong journey.