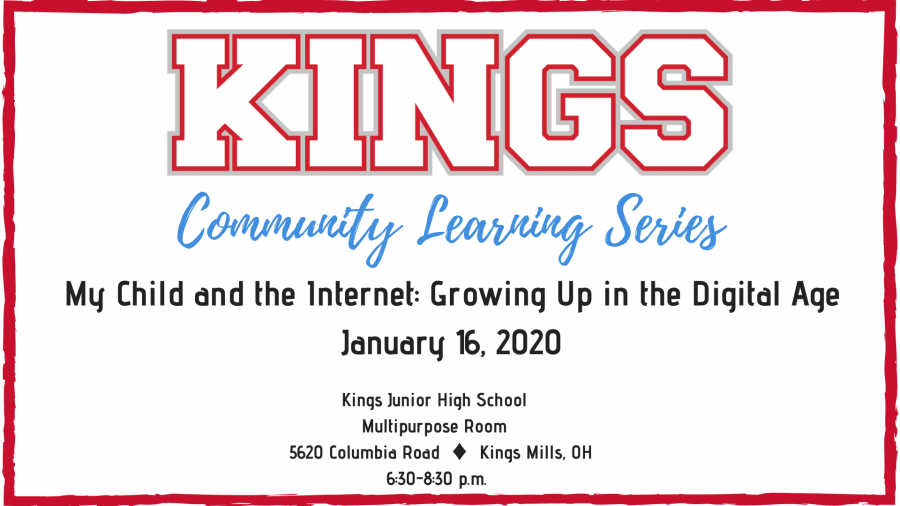 Our next Community Learning Series entitled "My Child and the Internet; Growing Up in the Digital Age, will take place on Thursday, January 16, 2020 at 6:30 p.m. in the Kings Junior High Multipurpose Room.
Dr. Chris Tuell from the Lindner Center of HOPE will discuss the role of addictive brain, and how the Internet contributes to this disorder, as well as the relationship that Internet Use Disorder has with mental illness and addiction.
Dr. Tuell is a clinical psychotherapist and a chemical and behavioral addiction specialist with over 35 years of experience in the field of mental health, addiction, and co-occurring disorders. Presently he serves as Clinical Director of Addiction Services at the Lindner Center of HOPE in Mason, Ohio.
Click here
for the CLS Schedule for the rest of the year.